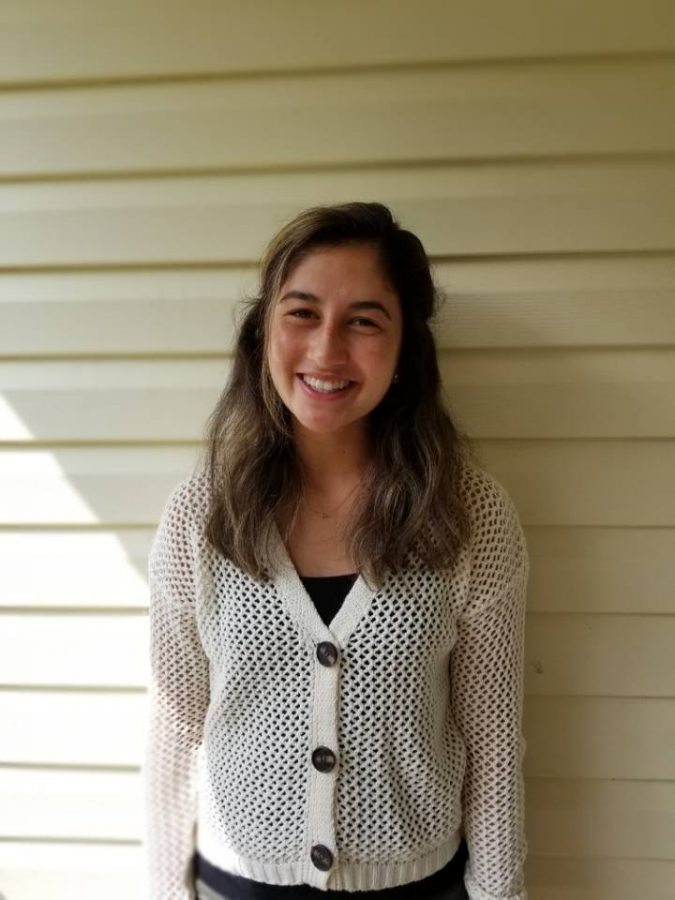 Cierra Caicedo
Cierra served as a reporter for The Lion's Roar during the 2019-2020 school year. She served on staff for one semester during her high school career. Cierra is continuing her education at Piedmont Community College and plans to transfer to Virginia Tech.
Looking back on my last four years of life, I am overwhelmed that I was able to spend three of them at Louisa County High School. I have overcome obstacles that have made me into a person I was unaware of becoming, met people that will have an everlasting impact on my life and discovered a sport that I fell in love with. 
  Although there were days when I had no motivation to get myself out of bed and head to school, my classmates and teachers would remind me why I keep coming back. Whether my friends and I shared an inside joke or my teacher gave the class useful advice to fulfill our dreams, I knew that this place was going to outline the foundation of my future. 
  Underclassmen, I advise you to not let the fear of failing be the underlying factor that gets in the way of ceasing the opportunities high school has to offer you. You never know when it could be taken away. 
  Being unaware I would end my last day of high school on a field trip with some of my closest friends, I have no regret with how this chapter of my life ended. Of course I would have loved to finish my senior year and make the most out of my last few months while I could, but life is full of unexpectancies. High school has taught me to take the good with bad and to keep pushing forward. 
  Unfortunately, the class of 2020 does not get the chance to put on our best fit for prom or even walk across a stage while family and friends congratulate us for all of the sweat and tears that we have shed throughout high school. 
  So, I am writing to the underclassmen of LCHS to tell you to use this time to leave a legacy. When you look back on these influential years of your life, have no regrets. If that means that you are going out of your comfort zone to do something or being different in front of your peers, then go for it.
   Be thankful for the time you have and enjoy the wonderful family at LCHS.
Donate to The Lion's Roar