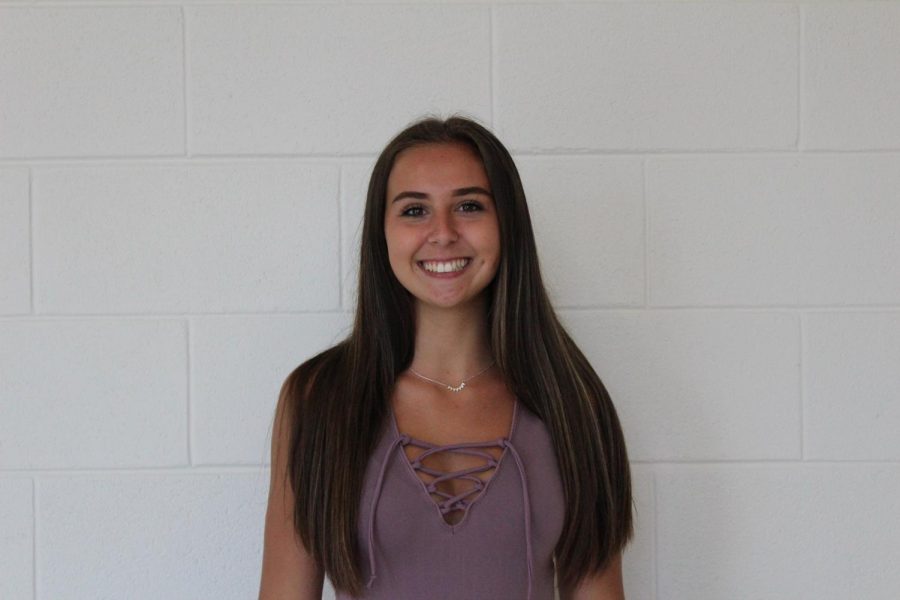 Chassy Groome
Chassy served as an Executive Editor and News Editor of The Lion's Roar during the 2019-2020 school year. She served on staff for a total of six semesters during her high school career. Chassy is continuing her education at Longwood University.
Dear High School, 
  You were good to me. Thank you for the life lessons you taught me and the people you brought into my life. You will have an everlasting impact on my life and I will always remember where I came from because of you. You helped me to grow into a leader, a writer, a community member, a friend, and most importantly, a team member. 
 Yours Truly, Chassy Groome
 Not only is Louisa County High School a team, but it is a family. Coming into high school, Mr. Straley freaked me out a little bit when he emphasized family so often. I only believed that the staff was saying this to help the freshmen transition more comfortably. Now being a senior, I understand that LCHS is a team, a family. 
  My freshman year, I made the varsity sideline cheerleading and competition teams. Boy, being one of two freshmen on the sideline team was intimidating. A few of the seniors on the team belittled me and did everything in their power to make sure I knew that I was lower than them; stereotypical cheerleaders. I just worked harder.
  This only made me want to get better and prove them wrong. My goal as an upperclassman was to never make the younger girls feel less than anything and that is exactly what I did. Often, I would stay after two hour practices and work with the middle school cheerleaders to prepare them for high school cheer and encourage them. 
  After being named captain of the competition team my junior year and captain of the sideline team my senior year, I knew my hard work had paid off. 
  Sophomore year was when my life was changed. The newspaper advisor, Carrie Hicks, took me under her wing and helped form me into the person I am today. Without her, I would not be an active member in school or my community.  In my opinion, being active in your school will most definitely make your high school experience one to remember. I have learned so many valuable skills under her guidance, and most importantly, I have made an impact on my community and school all thanks to Carrie Hicks. I will forever be grateful to you, Mrs. Hicks.
  These are only a few examples of how the LCHS family has impacted me. Not only is Louisa County High School a family, but all of Louisa County is. My advice to anyone reading this is to make your mark. Go out and find your people, and find your place in your school and community. Yes, there will be many bumps in the road, but I promise your hard work will pay off. Never give up, always remember where you came from and who built you up. Be an active member, be the face of something. Do not let people forget who you are once you graduate. 
  Embrace the family that is within school. Enjoy high school, we all know how easily it can be taken from you.
Donate to The Lion's Roar