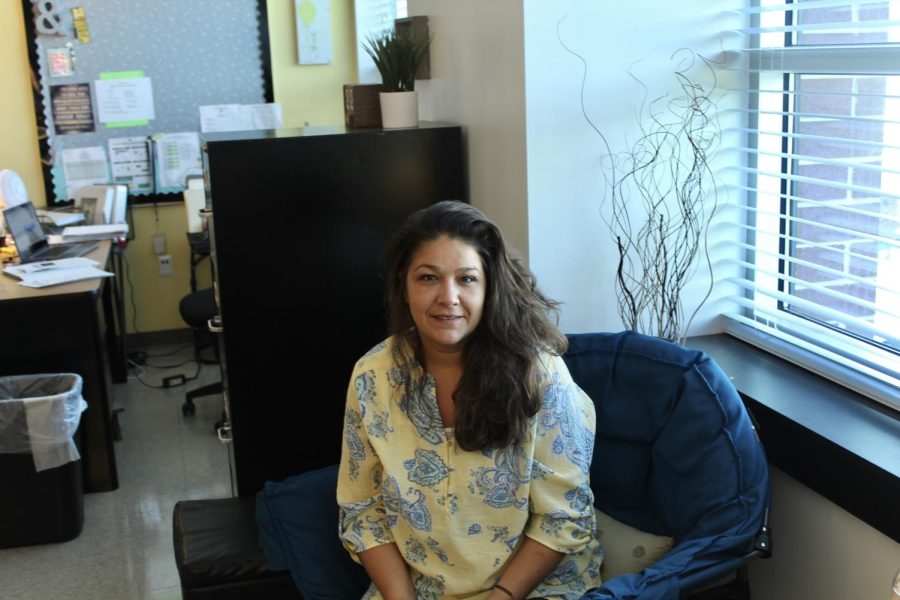 Misty Bright
Misty Bright is joining the lion pack this year. Coming from Henrico, Bright is enjoying her time here and is excited to teach. 
"I really like it here," Bright said. "I love the people and I love the administration. I am really encouraged to be here."
Bright loves English and is eager to share what she knows with the students.
"I've loved words ever since I was little," Bright said. "I like to fall into a book and get lost in the stories."
Bright has always been a people person, so she knew that a job in teaching was perfect for her.
 "I love younger people and I love teaching them what I know," Bright said.
Becoming a teacher was a challenge because the courses she had to take in college were difficult. Even though she was an English major, she had to take classes that were in different subjects.
"When I first went to college we had to take all kinds of courses and I had to take math and chemistry, and my brain wasn't made for that," Bright said.
Bright used to teach and live in Henrico county. Moving from Henrico to the country is a big change, but when asked about the differences between them, she is happy to be here.
 "A country mile is a real thing." Bright said. "I really enjoy the scenery, the speed is different too, not just with cars but with people. Everything seems slow now, but that's a good thing."
Bright loves the high standards placed on students and she has risen to the challenge herself.
 "I like that we are rigorous here, and not over the top." Bright said. "It's about the child and the whole child. There's still a high level of achievement, it's just different here in Louisa."
Donate to The Lion's Roar