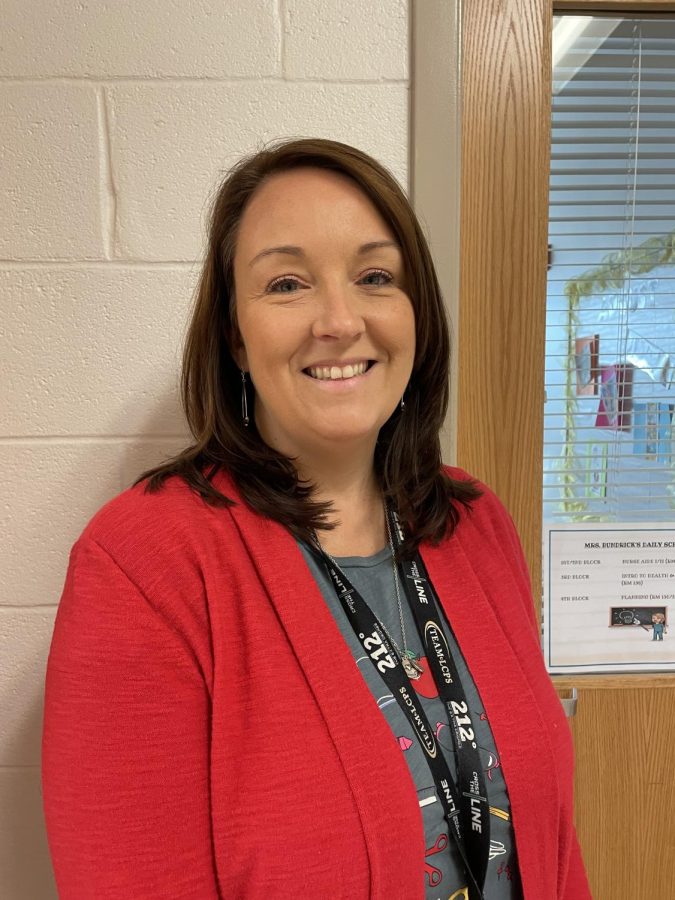 Nicole Spencer
   Nicole Spencer is a former nurse who switched to teaching for the new school year.
   Spencer became a nurse in 2004 after earning her initial nursing degree at Allegany of Maryland, and finishing at Western Governors University. Spencer worked primarily in neurocare, helping stroke patients rehabilitate.
    As Spencer ended her career as a floor nurse, she became a school nurse and has now transitioned to teaching.
   "I wanted to start teaching what I'm passionate about and try to get to the core of what nursing is," Spencer said. "At the end of the day we are just taking care of people."
   Since Spencer is a CTE teacher, she has a real world aspect of nursing that she brings into the classroom.
   "The real lessons I bring into the classroom are my field experiences of when I was a floor nurse," Spencer said. "These real life experiences of trauma or medical difficulty excite the students on how they can apply what I teach them to help in these urgent situations."
    Although Spencer is new to teaching high schoolers she is not new to LCPS. She was the school nurse at Jouett Elementary and LCMS for three years each. This past school year, Spencer received the 2022 Wallace L. Tingler MVP of the Year Award. Spencer has taught nursing before to adults and is enthusiastic to start her journey of teaching high school students. 
   "My favorite thing about teaching is seeing students gain new competency skills and being proud of themselves for that," Spencer said.
   Spencer strives to get students involved within the classroom and teach them the real meaning of nursing. Students enjoy her positive teaching style and her sense of practical knowledge.
   "Mrs. Spencer lets us interact more, and have more hands- on activities," senior Holly Harris said. "She will explain the topic and then let us do it."
   Even though the year has just begun, Spencer is already seeing her students reach their goals.
   "The reward of being in the classroom is seeing my students succeed," Spencer said. " I know we are only two weeks in but it's exciting to see students succeed."
Donate to The Lion's Roar