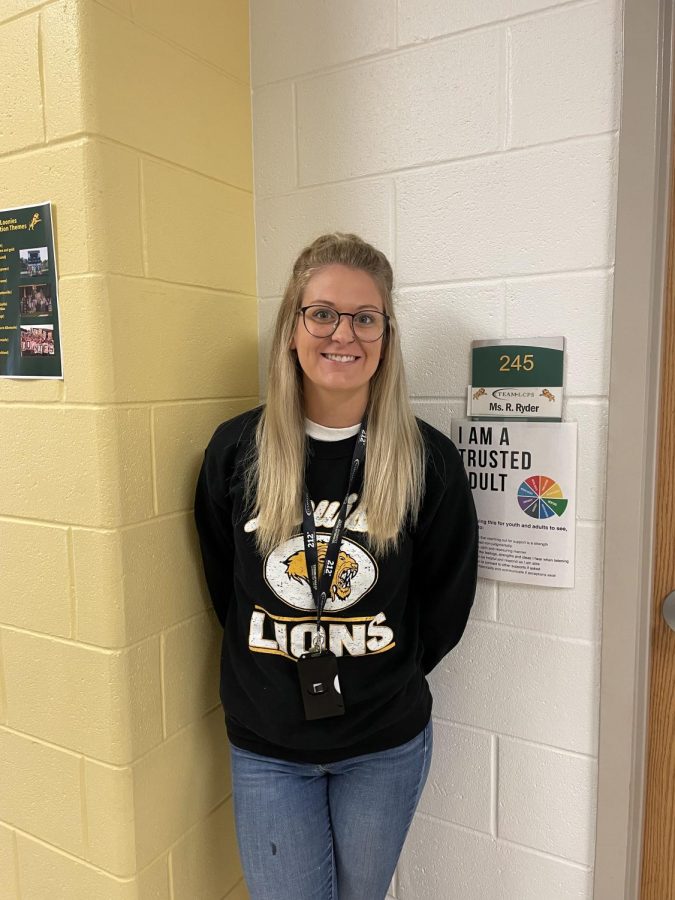 Rebecca Ryder
  Rebecca Ryder is a new addition to the school's special education department. Currently, she teaches self-contained US/VA and world history.
   Ryder graduated from Old Dominion University with a Bachelors in Human Services and is enrolled at Lynchburg University to receive her Masters in Special Education. Ryder was inspired to teach special education by her mom.
   "I wanted to become a special education teacher because of my mom," Ryder said. "She taught special education, and growing up I always heard her stories of teaching special education. And there is happiness in every day which is what I need in my life." 
   Ryder created a positive learning environment for her students so they will feel comfortable.
   "I joke around with them, and I let them know that I am here for them to talk to," Ryder said, "I don't make it all about learning, I make it about life in general." 
   Ryder has a relaxed teaching style to make connections with each of her students.
   "I will sit on the desk when I teach," Ryder said. I let my students sit wherever they want in my room. I pass out candy. I want them to be comfortable and know that I am there to help them in the ways that they need me," Ryder said.
   The students feel welcome in her classroom and enjoy learning because of her positivity when teaching.
   "Ms. Ryder's class is easy going, not too hard, and she makes learning fun," 11th grade student Sal Anile said, "When we learn a new topic we will study and then play a game to review it."
    Ryder has taught at a handful of different schools. Ryder taught early childhood special education and high school applied studies for three and a half years in Orange. She says what stands out to her most about Louisa is that the administrators and staff genuinely care about their students and want what is best for them. 
   "Any question that I have, I know that I can go to anybody and they will help me or if they can't, they will redirect to someone who can," Ryder said. "The administrators have listened to me when I've had concerns about students and have followed through with meeting those students' needs."
Donate to The Lion's Roar