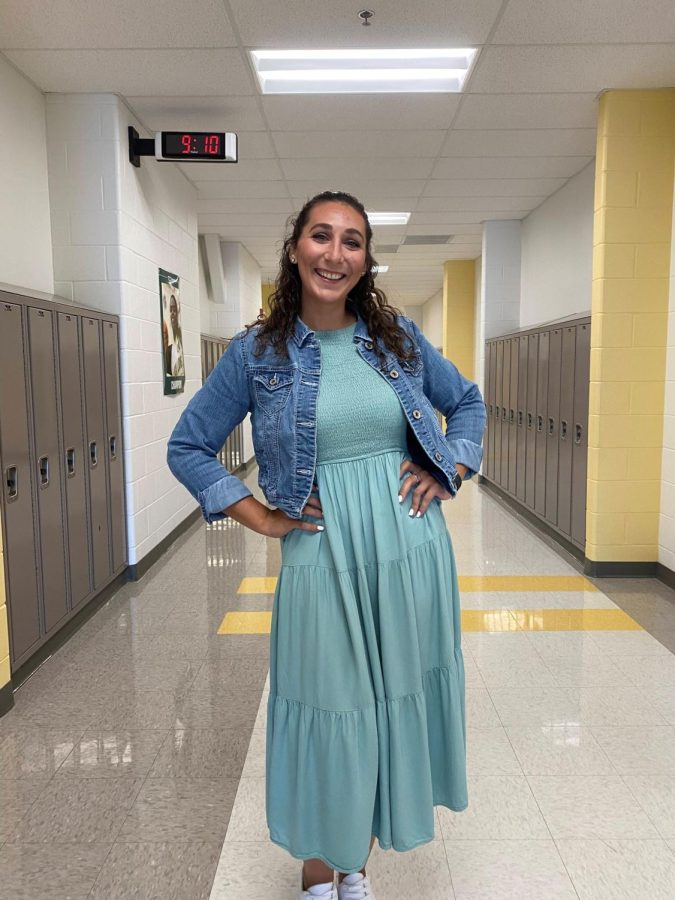 Stephanie Laub
   This year, Stephanie Laub is a new addition to the school's geometry department. Although Laub is new to the high school, she is not new to the area. For several years, she taught at the middle school. But then, Laub wanted to try new things even though she still wanted to teach geometry.
  "It's less stressful, I know geometry well," Laub said.
  Since she has moved up from the middle school, Laub has been visited by many of her previous students.
  "[Her favorite thing here is] getting to see all of my old students and surprising them," Laub said.
   Her goal is to prepare students for jobs that use geometry, such as construction workers and engineers.
   "A lot of people who end up going straight into the workforce, or maybe even later like architects,  use a lot of geometry to make sure everything is structurally sound and won't just fall over," Laub said.
  Laub helps students not only to learn how to think through problems in her class, but also to find solutions to the problems students will face in the real world.
 "A lot of things we do is logically thinking through situations, so we are teaching them how to critically come up with solid solutions," Laub said.
  Current students said that Laub takes time to individually help her students whenever it's necessary.
  "She helps us when we need it and gives us time to study," freshman Lauren Goodman said, "She is really nice and treats us all with respect."
Donate to The Lion's Roar