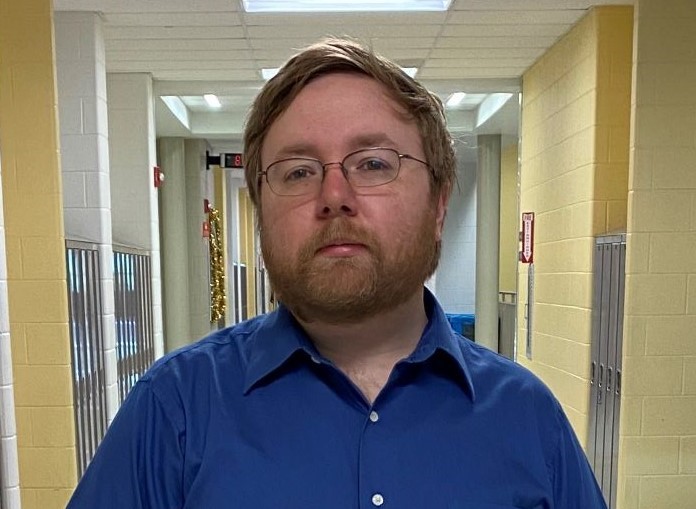 Peter LaBarr
   Peter LaBarr is a new math teacher to join the Lion Family and is determined to provide a good environment for students, build relationships, and inspire an appreciation for education.
  While this is LaBarr's first year teaching at LCHS, he has lived in Louisa for five years and taught for four of those years at Spotsylvania High. He has come to appreciate Louisa school's core values even in his short time at the high school.
  "My favorite thing so far is how high we set the bar for our students," LaBarr said.
  In comparison to other schools, LaBarr feels more of a sense of family and unity here. This made him feel more connected with Louisa County.
  "One reason I became a teacher was to become more involved with my surrounding community," LaBarr said. "Until I was hired, I was commuting 30 minutes to another county and I definitely felt a little disconnected. Now I get to become more involved in the community I actually live in."
  Before LaBarr was a teacher, he worked in retail, the service industry, and "physical labor jobs." This work made him appreciate his high school education.
  "I was a terrible student in my day," LaBarr said. "I dismissed education and just couldn't appreciate all the opportunities that schools had attempted to provide me."
   Looking back, LaBarr felt like he was missing a mentor to encourage him to succeed. He couldn't see the value of education while he was in high school.
  "I became a teacher because I wanted to be the person who pushes and manages to get through to kids who were just like me," LaBarr said.
Donate to The Lion's Roar