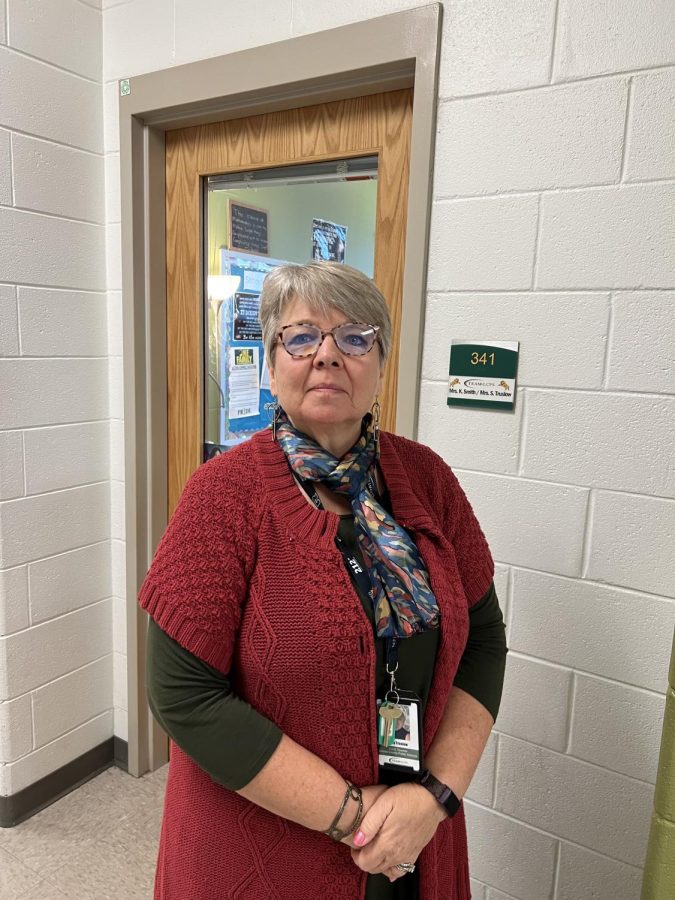 Sarah Truslow
   One new staff member who joined the team this year is Sarah Truslow. Truslow began teaching in Baltimore and has been teaching for over 40 years. She originally taught English and has taught different grade levels from 5th grade to high school English. 
   "My passion is working with students with special needs, especially on the spectrum which is called Autism." Truslow said. [Autism] is what my training is in, but my masters is in education. I also have training in differentiation, which is where one student might learn better from seeing it, and one student might learn better from hearing it.  My favorite aspect of teaching is watching the kids get the 'ah ha' factor. I love being able to offer that to every student figuring out what's their modality." 
  Truslow became involved with students with special needs and ran a school called Life Academy.  
   "Life Academy was a private Christian school in Roanoke for students through the 12th grade," Truslow said. " Life Academy had many students with special needs, so the teachers were specialists in designing differentiated lesson plans."
  Truslow missed the classroom, so she came back to teach in Louisa.
  "I started to substitute at Moss- Nuckols Elementary in March of 2021 and worked full time with 3rd to 5th grade students on the autism spectrum." 
  In fall of 2021 Truslow transitioned to substituting at the middle school. " I moved to the ESY summer program at Jouett in May until I decided to start teaching at the high school this August." Truslow said.
  Having cycled through more than one school building, Truslow has found that there is a unique connection between students and teacher. This connection makes each learning environment a successful place. 
  "It's important that the teachers understand the students, and the different ways they learn." Truslow said. Truslow says the atmosphere is the same throughout each of the schools in the county.
  "LCHS stands out by being able to identify how a child learns and teach accordingly, that's why I think the students do so well here, the teachers really know the kids." Truslow said.
Donate to The Lion's Roar