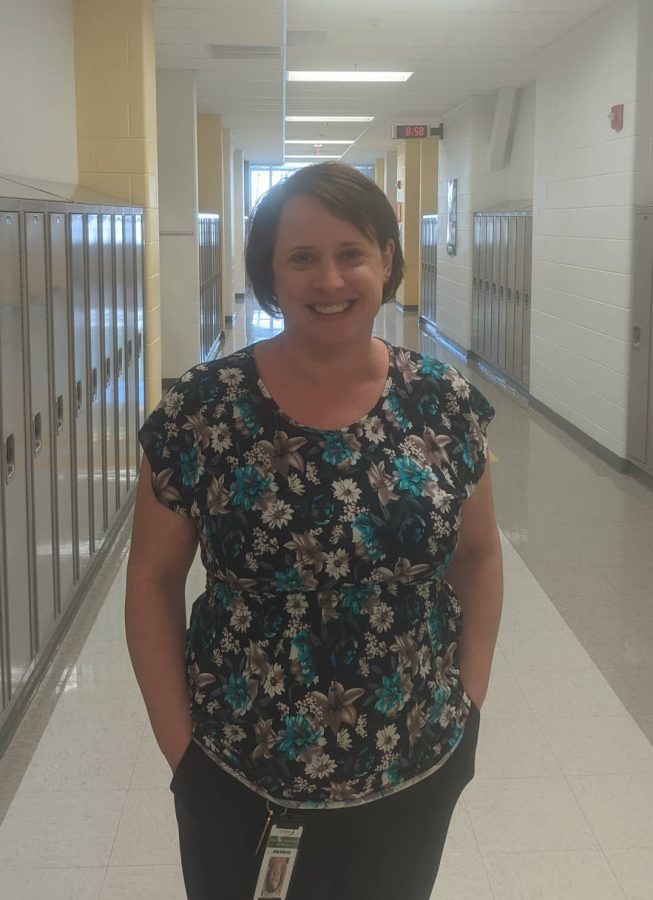 Rae Anne Evans
   This school year, Rae Anne Evans joined the Lion Pride as the new geometry and algebra II teacher. Evans graduated high school in New Jersey, then attended Drew University, Rutgers University, and finished her studies at VCU before she started teaching. 
   "I wanted to help people…so I figured [teaching] would be the best way for me to contribute to society," Evans said.
   Although Evans is new to Louisa County, she taught at Henrico County for 13 years before starting here.  
   "Before coming to Louisa, I taught at J.R. Tucker High School for one year and at Hungary Creek Middle School for twelve years," said Evans.
   As a math teacher, Evans lays a foundation for students to build on by teaching them tools that they can apply to engineering, architecture, programming, and business. Evans not only teaches math, but she also encourages her students to be the best they can.
    "[I want my students to have] a better understanding of patience, resilience, and how to be a good person," Evans said.
   Even though we are just a few weeks into the first semester, Evans is pleased with the time she has and is optimistic about the rest of the year.
   "The students and administrators are amazing," Evans said. "This has been the smoothest and most motivating start to a school year I have ever had."
Donate to The Lion's Roar