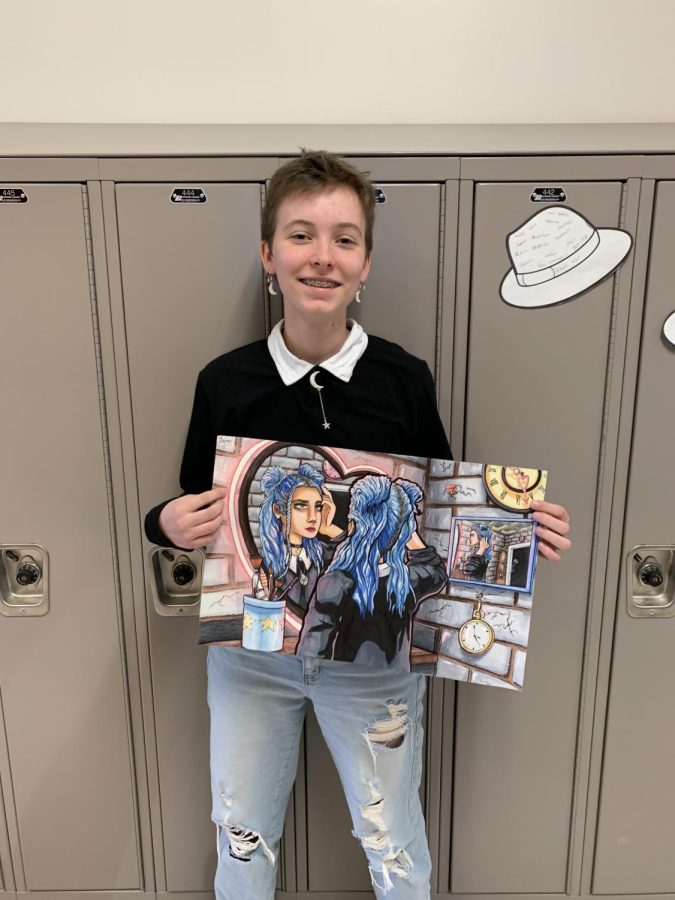 Artist of the Month: Cam Fjestad
   Junior, Cam Fjestad, is an up and coming artist finding her way to success one step at a time. Even after a show cancellation, Fjestad is still creating more art everyday. 
   Fjestad specializes in alcohol markers and colored pencil animations. However, she also enjoys creating pieces done with watercolor too. The pigment and texture of the colors when using the markers, colored pencils and watercolors is what appeals to her the most. Fjestad is inspired by modern day animated shows, movies and cartoons when creating art.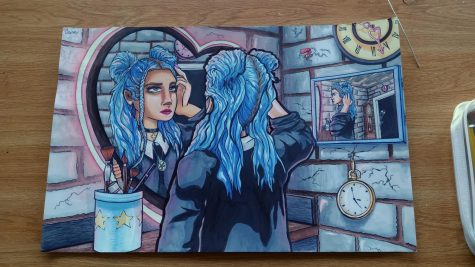 "Animated TV shows and movies, specifically 2D cartoons, inspire my art and how I create it," Fjestad said. "These remind me how I can use art to portray human experiences and emotions." 
   By making this style of art, Fjestad feels she can better express thoughts and behaviors. This is a skill that takes some people years to develop and perfect. Without that understanding, the feeling in the art is unreadable and conflicting, which couldn't be further from the case for Fjestad's art.
   "I look up to Vincent van Gogh," Fjestad said. "Because his art style is very unique and there's a lot to learn from his techniques."                                                                   
   With a very distinctive artistic style and one of the most recognizable post-impressionist artists, Vincent van Gogh has been an inspiration for many over the years. Since his death, people have tried and fought to understand and create art the way he did. Fjestad takes inspiration from other artists such as Edvard Munch. 
   "My favorite piece of art is The Scream by Edvard Munch." Fjestad said. "The spooky vibe it gives off is one of the things that makes it special to me." 
   Fjestad  entered one of her pieces in the Neptune Festival in Virginia Beach, which was set for Sept. 28, 2022. The festival unfortunately was canceled due to bad weather at the time. Fjestad, however, isn't planning on letting that slow her down as she continues to make art. 
   "I do plan to continue making art after school," Fjestad said. "Because art is something I really enjoy and I want to continue improving my drawing skills."
   Art teacher Abigail Young teaches Cam in Foundation Art 2. Ms.Young nominated Fjestad for her entry piece to Neptune Festival along with her other marker and colored pencil animations. 
   "You can tell she creates because she is passionate about art," Young said. "And she has a real talent for it. Which makes a perfect mix for a future professional artist." 
Donate to The Lion's Roar