Sophomore standout joins Lady Lions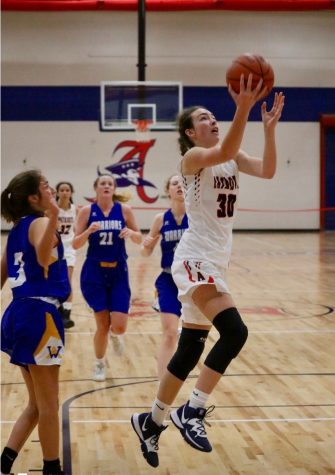 The Lady Lions' newest addition, sophomore Sylvie Jackson, has teammates and coaches excited for the upcoming season.
"We thought going into this season that we had a very good team, but with the addition of Sylvie, we just became that much more dangerous. It is an exciting time to be a part of this program, and I can't wait to see what this team can accomplish this season," varsity head coach Nicholas Schreck said.
  Catch the full article in the print edition of The Lion's Roar, Oct. 8, and come out and cheer on the Lady Lions as Winter Sports kick off Dec. 7.