Student athletes find alternatives to VHSL-sanctioned sports amid pandemic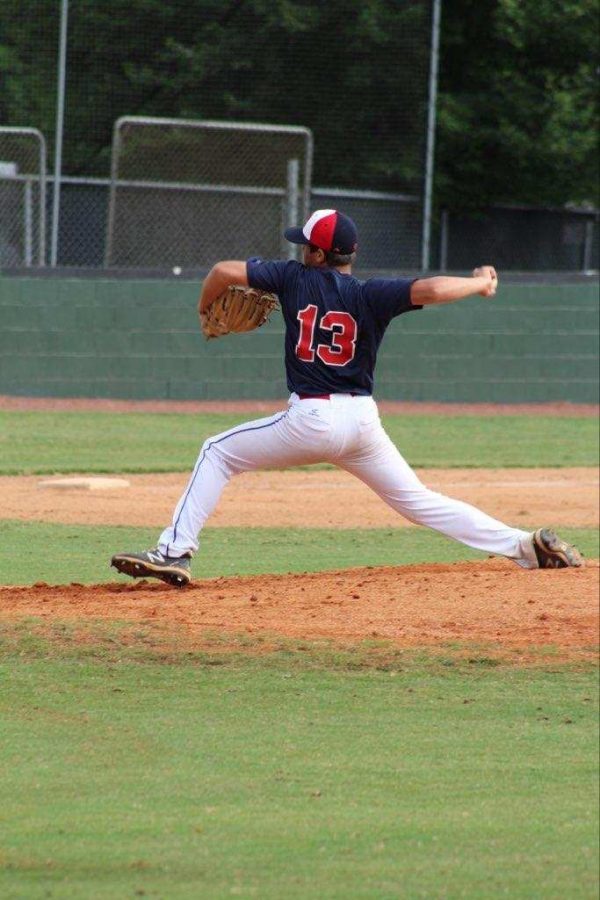 The world is a strange place currently with this pandemic, but sports will live on. Professional sports leagues such as the MLB, NBA, WNBA, and MLS have been participating in condensed seasons during this unrivaled phase. Student athletes at LCHS have also been doing their best to play, condition, and work out to maintain their skills and prepare for their seasons to hopefully start in the spring.
Junior Sean Karney and sophomore Shane Dunkum have been constantly lifting, working out, and playing in showcases on their respective travel baseball teams. Karney and Dunkum both claimed that the showcases are what have been helping them the most over the long break. 
"Playing during the summer and going to showcases has helped me build my confidence on my hitting and taught me how to improve on my mistakes, as well as what I have to learn to get better with my hitting and pitching skills." Dunkum said. Karney is on the same side of the coin as Dunkum. 
"Showcases have helped me keep my game up, andI have improved by learning different techniques in catching". Karney also is traveling around for showcases, looking to catch the eyes of college scouts. "Some Showcases have been in Maryland, Lynchburg, Georgia, Missouri State. At showcase tournaments you have to look the part to play the part. You have to look athletic for the college recruits that are recruiting you." Karney said.
Looking to compete at states for the third year in a row, junior wrestler Owen Greslick took no days off during the extended summer break. 
"I have been working out and practicing  at my house everyday, and I've gone to a camp in Pennsylvania to improve my technique and make sure I stay sharp in the off-season," Greslick said. Owen's twin brother Gavin has been following suit, working out alongside his brother everyday, as well as going to a wrestling club in Hanover to improve his skills. 
Sophomore quarterback Landon Wilson has also stayed focused on his craft over the break. Following an impressive freshman year where he threw for 920 yards and was responsible for 10 touchdowns, he's striving to do even better and won't let these tough times get in his way. Wilson has been staying in shape, fine tuning his position specific skills, practicing the playbook, and putting his talent on show at camps. 
"I've been doing a lot of resistance band workouts and I've been lifting almost every day. I have a quarterback trainer that I go to the football field with twice a week. I also go to the field a few times a week with some of the receivers and we get some routes in so we can practice plays and get better for the season. I've been going to a lot of camps in Midlothian, at the River City Sports Complex, and one in North Carolina." Wilson said. QB1 is preparing for and looking forward to an unusual, but successful season of Louisa County Football. 
This virus-induced break has not slowed down the LCHS athletes, ensuring every sports team will be ready to compete when sports return this winter.