Thank You, Lion Pride Run V Sponsors!
Video by Ryan Wheeler, LAVA Visuals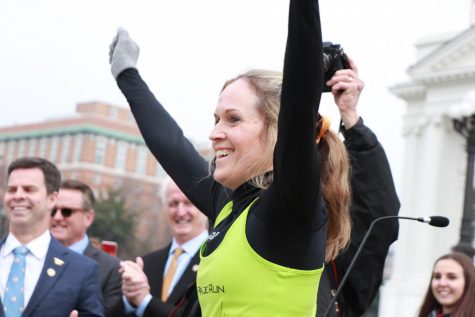 Last year's Lion Pride Run had a great turnout thanks to the help of countless volunteers and sponsors; however, we never got the chance to say thank you with the unexpected school closures due to the COVID-19 pandemic.
  Now that we are back, we want to thank all of #TeamLCPS and our incredible community who played a role in making the LPR V possible.
  With your generosity, we were able to raise about $20,000 and give out 16 scholarships in May 2020. We can't wait to see what is in store for the LPR VI!
PLATINUM


GOLD   
ODEC  •  Hub's Peanuts  •  Dr. Darryl Pearlman DDS  •  Wayne's Heating & Cooling  •  RC Enterprises  • Tri-Dim
GREEN   
Chenault Excavating LLC  •  Busada Manufacturing Corp  •  Accent Millwork & Supply  •    J.E. Fifer Sheet Metal    Fabricators Inc  •  Spectrum Physical Therapy  •  Barton & Boyd Inc  •  Hair of the Dog Grooming LLC  •  Sheriff Lowe & Family  •  Lake Anna Bookkeeping  •  Chrissy George  •  Kirk Cash  •  Ashley & Julie Serio  •  Wanda Hall  •   Callie Opie's Orchard Restaurant  •   Louisa County Parks and Recreation  •  Lake Anna Nursery and Landscaping  •  Mineral Mercantile LLC  •  Shaw MacDougall Realtors  •  StrangeHouse Skateshop  •  Wanda Hurley  •  Farm Bureau; Mike Wilson  •  Cornerstone Roofing and Construction LLC  •   Roma's Italian Restaurant  •  Harper Electric LLC  •  Country Corner Market  •  Ms. Elizabeth's Daycare  •  WR Associates LLC  •   Kemp's Corner Repair LLC  •  Main Street Plumbing and Electric Inc  •  Lake Anna Taphouse  •  Irene Luck  •  Donna Duerson  •   Dorothy Duerson  •  Carolyn & Ralph Wheeler
We appreciate each and every one of our sponsors for making this event possible each year!