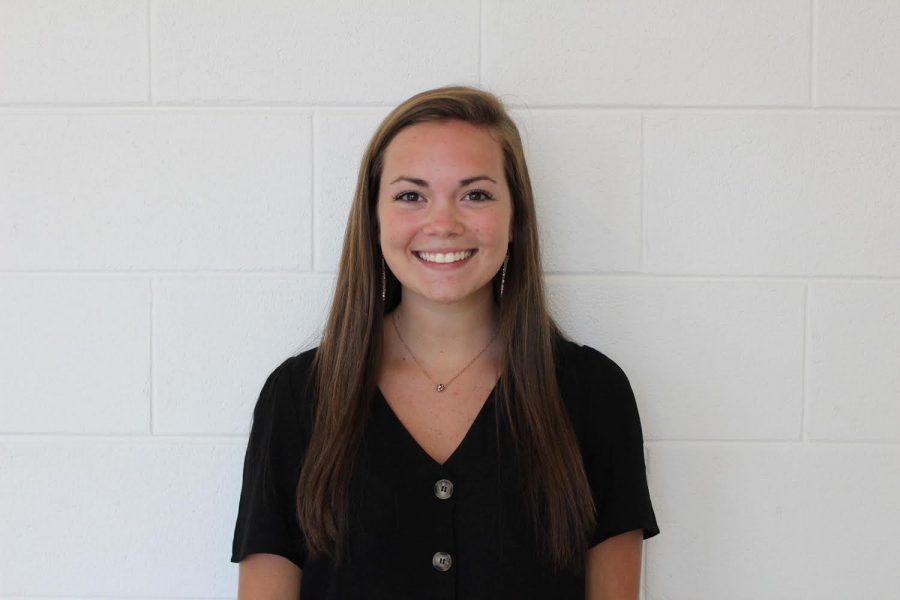 Olivia Grubbs
Olivia served as the Chief Copy Editor of The Lion's Roar during the 2019-2020 school year. She served on staff for a total of four semesters during her high school career. Olivia is continuing her education at Piedmont Community College.
When people say that high school makes up some of your best moments in life and that it goes by in the blink of an eye, they aren't lying. I guess that's what makes high school so special: the fact that, like all things in life that come to an end, we only have one shot at it. 
  Although this isn't exactly the way I pictured the ending to look, nothing will take away from the memories that LCHS has given me. I can't put into words how grateful I am to have gone to this school and for each person that impacted me on my journey. 
  Louisa gave me friendships that I will forever cherish, mentors who I know will always be one call away and a revelation of who I am and who I want to continue to be. Sadly, I'm coming to the realization that these people won't be by my side as we all go our own ways next year. 
  If you're a senior reading this and you're anything like me, I know this statement is heartbreaking, but I also know there is another way to look at it. 
  This mile marker in life doesn't signal an ending, but a new beginning. We're going to take with us what we choose into this next stage of life, and we have the power to make it the way we want to. Want to stay close to that friend? Keep reaching out to them and getting together every now and then. Want to keep in touch with that teacher? Come back to Louisa and pay a visit to those who impacted you most. 
  Whatever it may be, this is YOUR life. You get the chance to choose how it's going to play out. For me, I'll be making those calls, taking those visits and continuing to thank everyone who has paved this way for me. Because I know, like I hope many others know now too, nothing in life should be taken for granted. 
  Just like that, four years flew by for me. Underclassmen and rising seniors, I hope you choose to cherish your time even more than I did, because you never know what life may bring. 
  It may have brought the class of 2020 a storm, but I am positive it has only made us all stronger and has given us an awareness of just how special life is.
Donate to The Lion's Roar