Country artists debuting new music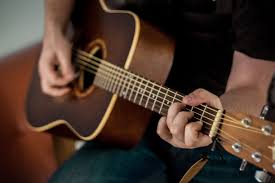 Any Luke Combs fans know how much work he puts into creating his distinct country albums. Combs released a deluxe version of his album "What You See Is What You Get" on Oct. 23. This album has five new songs on it including his newly released song, "Without You," which was released Sept. 18. Some other songs that will be featured on this album are "Cold As You," "The Other Guy," "My Kinda Folk" and "Forever After All."
  Riley Green has had a gradual climb into the spotlight with his passionate country music. Green released a five-song EP, "If It Wasn't For Trucks," Sept. 11 as a preview of his upcoming album that is set to be released in 2021. Any Green fans out there, start getting excited for this album that is sure to be a good one. 
  Tyler Childers released a new album Sept. 20 that contains seven different old-time fiddle standards and one original song, "Long Violent History." Childers included the fiddle instrumental in order to "create a sonic soundscape for the listener, to set the tone to reflect on the last track". Childers included the last track in hopes to inform Americans on what many other Americans are being put through today. If you are a Childers fan, make sure to show some love to this album that Childers is portrayed to have a deep connection to. 
  New country music singer-songwriter Zach Bryan's talent is emerging throughout the country music family. Bryan released his new album "Elisabeth" this past May which includes 18 new songs. A few of the songs featured in this album are "Headed South," "Leaving," "Mine," "Hopefully," and "Elisabeth." Give Bryan's music a listen as he begins to climb up the charts.