Local nonprofit continues to give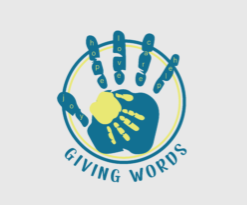 Even during a time as crazy as this, people are continuing to work behind the scenes in order to make this world and town a better place. Giving WORDs, a local nonprofit organization, is doing just that.
  Giving WORDs was founded towards the end of 2017 and has been flourishing ever since. The organization was created by two active members of Louisa County, Ginny and Eddie Brown, after attending a missions trip to Honduras. The original vision of Giving WORDs was to provide Honduran children with the needs to learn the English language along with motivation from reading God's Word; however, plans changed. 
  Now, adding to their original vision, Giving WORDs also has their sights set on providing single mothers with assistance in any and all aspects of life, whether that be in the means of transportation, food security, or emotional support.
  "What we want to do is we want to give back and offer that support that we had to moms who may not have that support," E. Brown said.
  Through their partnerships with countless businesses and organizations, Giving WORDs has been able to help over 50 families so far. They have also partnered with the CTE program here at Louisa County High School for car repairs, which enables students to become involved as well. 
  "You can have an intention to impact, but I like the ripple effect of the impact," E. Brown said. "As the students are working on a car, they are putting in the labor and effort, but when they see the transaction and the mother in tears as she receives this car, it creates a character shift, and money can't buy character."
  For this Christmas season, Giving WORDs is conducting a fundraiser for single mothers. The goal is to raise $3,500 with the hopes of serving 25 mothers and their children. 
  As we all know, COVID restrictions and concerns make goals like this more difficult to achieve. Although Giving WORDs has lost some donor support and partnerships as a result of the pandemic, they are still determined to accomplish what they initially set out to do. 
  "If we're going to impact on that higher level, we have to have a steady flow of donor support," E. Brown said.
  With the help of community members and donors, Giving WORDs can reach their goal and provide numerous local families with a happy, stress-free Christmas. If you feel moved to give or want to help get the word out, visit their website at givingwordsva.com.