Agricultural fair makes move to Mineral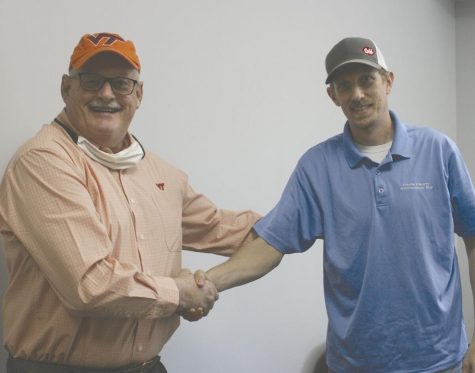 Since its beginning, the Louisa County Agricultural Fair has been held annually in the center of town at the Louisa Firemen's Fairgrounds. This year, however, the 2021 AG Fair will be moving to a different location, Walton Park, and you don't want to miss it.
According to Fair President Chris Gibson, one reason for the move is the recurring issues with parking over the years. Since the fair will be at Walton Park this year, the advisories will be able to utilize the entire ground space and fix their parking dilemmas.
Another plus side to moving the fair is that Walton Park offers a variety of shady areas. Along with this, fair participants agree that the new location will provide the opportunity to bring in different activities and attractions.
The Ag Fair offers many different activities for all ages. Some of the events you can watch and participate in are stunt bike, antique tractor and livestock shows as well as hog races and nightly concerts.
Not only does the Ag Fair offer games and activities, but it also offers opportunities to become active in your community. Amber Thompson, who has participated in the AG Fair for 11 years, said that she enjoys the Ag Fair because she can "meet new people and make new friends."
"
I have also enjoyed growing in my leadership skills. I have learned how to be a good showman, how to do some basic veterinary actions, like giving shots, and how to work well with others. My favorite part about the Ag Fair is getting to work with my animals and spend time with my friends."
— Amber Thompson
In addition to the Ag Fair creating a great opportunity to meet new people and participate in different activities, it also is a good time to show off your animals in one of their main showings, the 4-H Livestock show.
"I love 4-H and the Ag Fair because it allows you to raise an animal that completely relies on you for survival, which has taught me responsibility and consistency that I will carry throughout my life," said seven-year Ag Fair participant, Jacob Capozella.
If you are interested in seeing or possibly participating in the livestock show, it will be held on Saturday, July 31.
Another highlight of the fair is the pageant, available to participants aged 2-22. Now is your chance to sign up to enter, check out www.louisacountyagfair.com for more details. The pageant entry deadline is July 19, and the pageant will be held on Saturday, July 24.
It's also a perfect time to start getting ready for all the fun games and food. This year's Fair at Walton Park will be the best one yet, because there will be more shade, more space, more attractions and more fun!
The fair's theme this year is "The Show Must Go On." According to the Louisa County Agricultural Fair's President Chris Gibson, they chose the theme because they felt that "given how the past year has been, hopefully this gives us an opportunity to get back to a sense of normalcy."
A bright spot in a rough year; the Ag Fair won't disappoint. Check out louisacountyagfair.com for more information, and if you're interested in playing fun games, doing a variety of activities and meeting new people, don't miss the Louisa County Agricultural Fair on July 29-31 at Walton Park!