Enjoy breakfast with Santa at LCPRT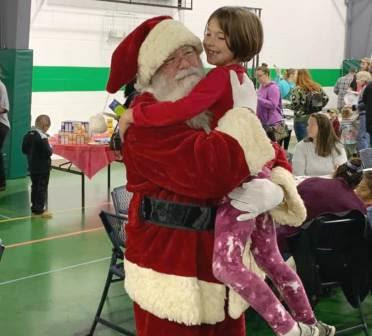 On December 11th, Louisa County Parks and Recreation will be hosting their 17th annual breakfast with Santa. They will be serving pancakes, bacon, eggs, cereal, and other delicious foods. Children will have an opportunity to share their Christmas lists with Santa, while parents take candid shots of the special moments. 
   The breakfast will take place at the Betty Queen Center with three different available time slots. This year, pre-registration is required, due to Covid-19. The first time slot is from 9:00 am to 9:45 am, the next is from 9:45 am to 10:30 am, and the last time slot is from 10:30 am to 11:15 am.
  It costs eight dollars for one adult and one child to attend, with an extra three dollars for any additional family member. 
   Make sure to sign up here and spend part of your holiday with Santa.