Weather Update with Brayden: Hurricane Ian
This weekend, the remnants of Hurricane Ian will track over our area. We can expect rain to start later this morning and/or early afternoon.  Rain will continue off and on and off throughout the weekend and end early Monday morning. Tropical storm force winds extend out 415 miles from the center and hurricane force winds extend 45 miles from the center. Here is the latest track by the National Hurricane Center as of 8am, Friday.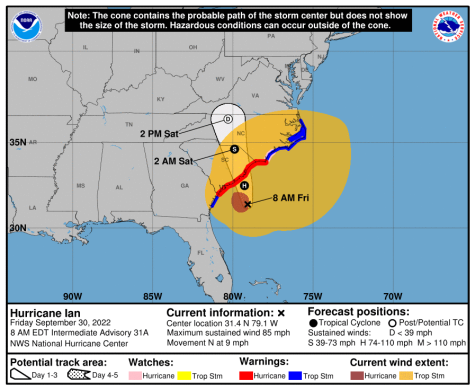 Here is a look at the chances of tropical storm force winds. As you can see, we are in the 10-20% range which I expect to increase as Ian gets closer to South Carolina and makes landfall.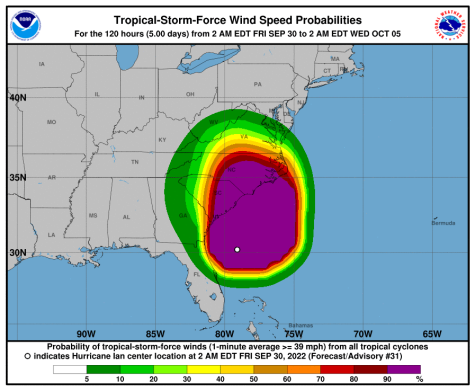 Here is a look of how strong the winds could be here in Central Virginia. The peak winds will be overnight tonight and into tomorrow morning.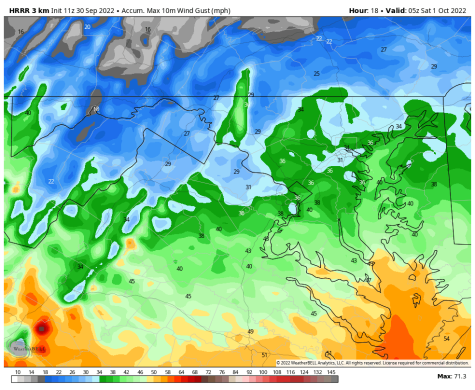 Tropical Storm Warnings extend as far inland as Charlotte, North Carolina because of how large the wind field is in Ian. The wind field is how far the winds extend from the center of the tropical cyclone.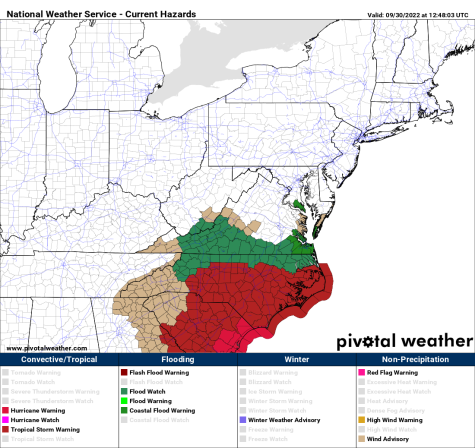 An Air Force reconnaissance plane just took off from New Orleans, Louisiana to fly through the storm before it makes a second landfall in South Carolina later this afternoon. Air Force Recon gives us a look "Under the hood" of the storm and gives us valuable information of how strong the winds are and how deep the pressure is.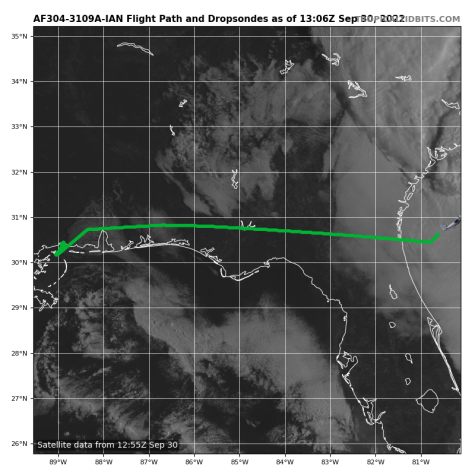 We have a stationary boundary which will keep our temperatures relatively cool today; meanwhile, it'll cause temperatures on the coast to get into the 70's and cause severe weather.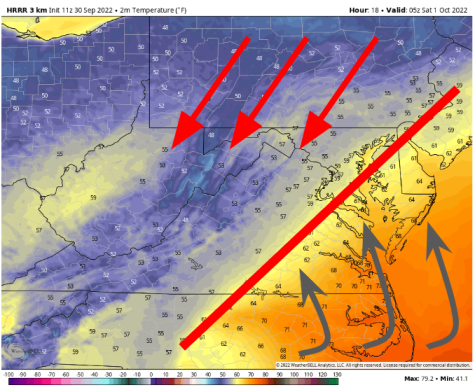 Coastal Virginia also has a tornado threat that will increase as we go into the day/evening hours. The Storm Prediction Center has placed coastal Virginia under a 5% risk of tornadoes (5% risk of tornadoes within a 25 mile radius). I think the highest severe thunderstorm threat will be east of RIchmond.