MLB Faces Pressure in the Postseason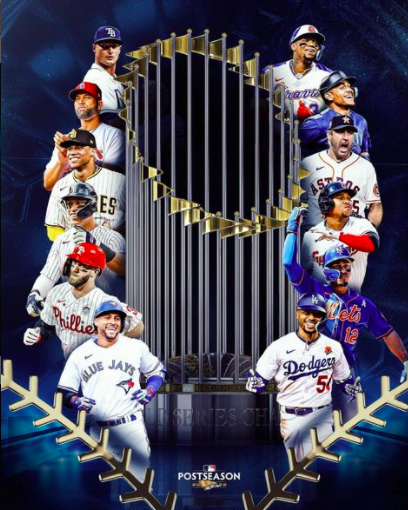 The 2022 Major League Baseball season is winding down as teams are trying to secure their spot in the postseason. The race to the MLB 2022 World Series Champion will begin on Friday, October 7. The current clinched spots are listed below
 Dodgers: Clinched NL West, No. 1 seed in NL

Astros: Clinched AL West, No. 1 seed in AL

Braves: Clinched NL East, No. 2 seed in NL

Yankees: Clinched AL East, No. 2 seed in AL

Cardinals: Clinched NL Central, No. 3 seed in NL

Guardians: Clinched AL Central, No. 3 seed in AL

Mets: Clinched No. 4 seed in NL

Blue Jays: Clinched No. 4 seed in AL

Padres: Clinched No. 5 seed in NL

Mariners: Clinched No. 5 seed in AL

Phillies: Clinched No. 6 seed in NL

Rays: Clinched No. 6 seed in AL
This year's new format expands the pool of teams from ten to twelve and replaces the two single-elimination Wild Card Games with four best-of-three Wild Card Series. This will be followed by the best-of-five Division Series. 
The openers of all four American League and National League Division Series games are scheduled to begin on October 11 with a possible game five scheduled for October 16(NLDS), and October 17(ALDS).
The National League Championship Series(NLCS) is scheduled to begin on Tuesday, October 18. The American League Championship Series(ALCS) is scheduled to begin on Wednesday, October 19. If necessary, Game 7 of the NLCS will occur on Tuesday, October 25, while the ALCS is set for Wednesday, October 26.
The winners of the NLCS and ALCS will meet in the 2022 World Series. The World Series will begin on Friday, October 28 and will be broadcasted on FOX. It will extend into November, with a potential Game 7 on Saturday, November 5.