First Female Fire Chief in Louisa County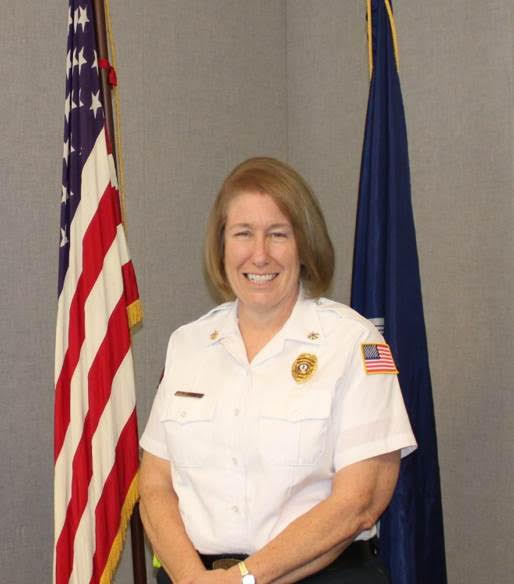 Kristin Hawk made history by becoming Louisa County's first female Fire and EMS Chief. Hawk was appointed on Sept. 6, 2022, at the Louisa Board of Supervisors meeting. 
   Hawk joined the fire department on Dec. 1, 2008 as a firefighter and paramedic. In 2013, she was promoted to Lieutenant, and in 2015 she was promoted to Assistant Fire and EMS Chief.
   Hawk worked for 15 years as a vet technician before she started her career as a firefighter.
   "While working in the veterinary field, we had a receptionist that was a volunteer firefighter and EMT," Chief Kristin Hawk said. "She would talk about incidents or fires, and it seemed so different from what I was currently doing. Then I signed up for an EMT class and then a firefighter 1 class and the rest is history as they say."
   Chief Hawk has been working hard to make improvements in the program, such as updating the strategic planning and advocating for her employee's mental and physical well-being.
   "In Chief Hawk's years with Louisa, she has been instrumental in progressing and growing the department and furthering our capabilities," Lieutenant John Luck said. "She works hard to make the county a safe place for citizens and visitors."
   With Hawk being the first ever female Fire Chief in Louisa, she not only makes sure the people of Louisa are protected, but she also is a role model for women.
   "It is an honor and a privilege to be selected as the first female fire chief," Hawk said. "The fire chief plays an important role in the community and I feel that if I can be a positive role model to other young ladies. I want them know to follow their dreams, no matter how small or large and never underestimate their true abilities, then I will have met one of my goals in this position.