Powertools and partnership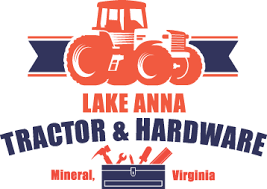 Lake Anna Tractor values forming quality relationships with customers by supplying them with needed parts and power tools.
From new products to aftermarket parts, Lake Anna Tractor has inventory appealing to all customers. Offering new options as well as used equipment there are plenty of tools for taking the garden or farm to the next level. Located at the base of Chopping Road, the store partners with several popular brands such as Husqvarna, SCAG, Woods and American Landmaster to bring consumers the best option at an affordable price. 
The faces behind the brand are Jon and Stephanie Koren. They bought the company in 2018 and have continued to elevate it since. Previous experience and the lifetime goal of becoming a business owner drove the couple to purchase Lake Anna Tractor.
"Jon was involved with technology companies, running sales organizations throughout the US and Canada. Stephanie was active in legal, sales, and real estate industries, and raising their children. Additionally, they owned a training business to train public transportation entities," according to an article provided by Mr. and Mrs. Koren.
 The couple had an instant connection with Louisa when looking for the perfect place to settle down. 
"Part of the beauty of an area like Lousiais there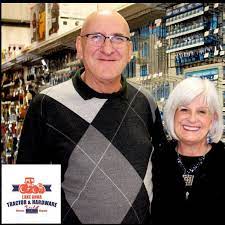 are people concerned about their neighbors and community," Mrs. Koren said.
Along with being successful in the business world, the Korens believe in giving back to the community.
"Service above self," Mrs. Koren said, "It is just who I am."
The couple regularly sponsors many events at the high school to show their support of students and the community. Recently, the Korens sponsored 500 bells for football season to create an exciting atmosphere for the stadium. Continuing to keep customers and community members' best interest in mind, the Korens are excited to build the store's inventory.
  Currently the ongoing expansion is something the company is doing to bring more products local for Lake Anna Consumers. The store is taking the space from 3,000 square feet to 9,000 square feet, increasing their inventory for  customers.
"New this year: larger and improved paint section for residential and commercial, small
appliances, an expanded lighting and fan selection, and cabinetry for bathrooms and kitchens," an article provided by the Korens stated.
The Korens are excited and thankful for the opportunities Louisa has to offer. The couple anticipates not only expansions within the floorplan but opening new businesses in the future. 
"They will be developing the 22 acres, adding several new buildings and more businesses," an article provided by the Korens said.
The Korens have built a business and a heart that pumps for Louisa and its community.