Senior Spotlight: Tanner Painting
 Seniors who have walked the halls for four years, and have made an impact on others around them deserve recognition. Tanner Painting is well known as a wrestler, but not well known for his positive impact in the school to the people around him. 
  "Tanner is a student who is kind to teachers, staff, and everyone," Special Education Teacher Rebecca Ryder said. "Tanner keeps his head down and works hard on things he's passionate about in and out of school."
  Painting is passionate about wrestling, and is excellent at it.  
"I have been a two-time regional champion for wrestling," Painting said. 
   Painting also loves anything with an engine and enjoys building stuff. At home, he is usually fixing something, such as 4-wheelers, dirt bikes, lawnmowers, or building ramps.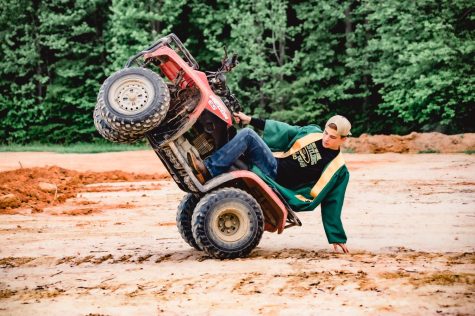 "It is amazing to see him apply what he is learning here in his CTE classes outside of the classroom," Ryder said. 
  Painting has been best friends with Cullen Hamel since kindergarten. When Hamel was asked how he has witnessed Painting grow up he said: 
"He has matured a lot but he is still the same kid I've always known."
  Painting will interact with special education students in Ms. Ryder's class as if he has always known them. He makes the students feel equally accepted to all other classes.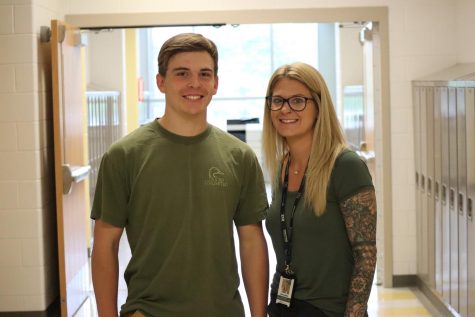 "He isn't a student to recognize the impact he has on others, but makes a difference with his kindness and willingness to help anyone out," Ryder said.
  Painting has two nephews, ages three and five, who look up to him as a good friend, a hard worker, an kind person, and a respectful young man. 
  "Tanner is laid back and humble," Ryder said. "He leads quietly, going through life not realizing the impact he is making on those around him. From our little lions all the way to the big lions."