A recent tradition in the past couple years is a pep rally before the first home football game. Every student comes to the gym to celebrate the upcoming school year and the first football game.
  The pep rally occurred the Friday of the first football game and had football players participating in their events. The event recognized the softball team, which had recently won state championships and were given a shoutout in front of the school.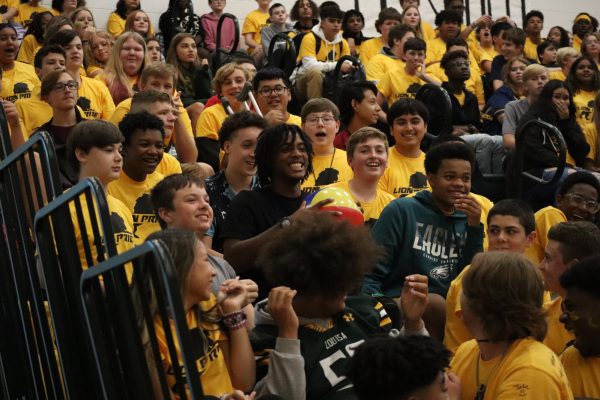 "It's just a fun way to get people ready for the football games," senior Connor Downey, one of the pep rally Master of Ceremonies (MC), said. "I've been going since I was very young, and it's just a part of me that I really enjoy doing."
  The event is entirely student run and organized by the Student Leadership Committee (SLC). The SLC​​ started organizing it as soon as school began and have been collaborating with the school administration. 
Story continues below advertisement
  "I've participated in every single pep rally we've had since I came to this school," junior Luke Rowan, the second MC, said. "We wanted to kind of bring something new because some pep rally games aren't for everyone, and some are, so we tried to appeal to everybody and make it entertaining."
  This pep rally held a slew of new events, such as the recognition of many sports. The pep rally also featured the debut of the new school mascot, whose identity remains a closely guarded secret. Specifically, the football players played dizzy football and shadow boxing to hype up the crowd.  These games also had volunteers directly out of the student body to participate.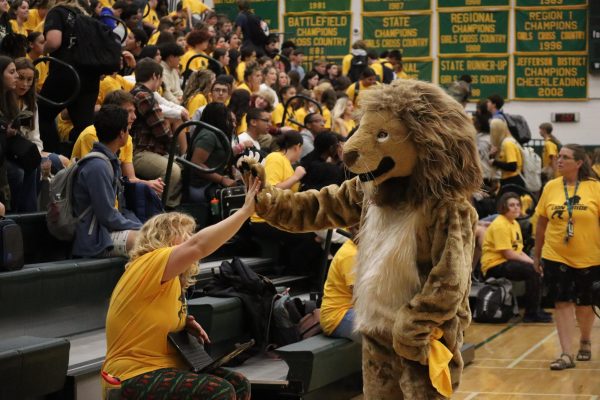 "It was a great atmosphere," participating junior Mason Jackson said. "Seeing all the new freshmen, and the transformations to seniors… it was great."
  At the end of the event, head football coach William Patrick came out and began an "LCHS" chant. It greatly encouraged people to come to the game afterwards. The gym echoed with the students' screams to the chant.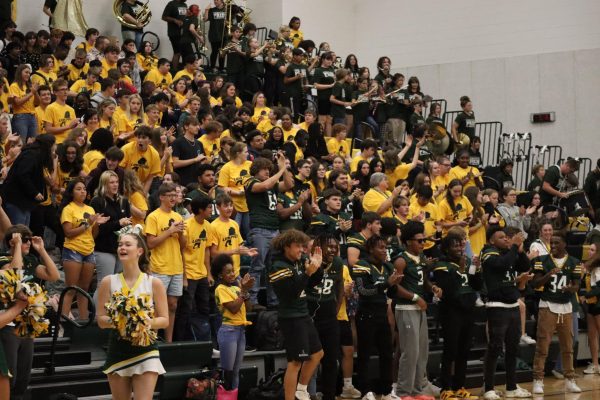 "I just love the team," Rowan said. "I've given up everything that I have and will still give up to be with these boys. I love getting hyped up for football games, or homecoming, or any event that we have. And I just love school spirit, so being able to replicate that is magical."