As a new year starts, a new season begins for volleyball to show how the team stepped up and worked together as a team. Players have helped their team grow and succeed with positive attributes.
Senior Regan Freas has been on the volleyball team since her freshman year and is excited for the new season.
  "We have a lot of potential this season because we're having new coaching and it's a lot more together with the new players and talent," Freas said.
The sport has allowed her to make meaningful connections with new girls because of the common interest of playing on the court they share.
Story continues below advertisement
Freas applauds Savannah Bragg and Elliott Moreno for their efforts on the team.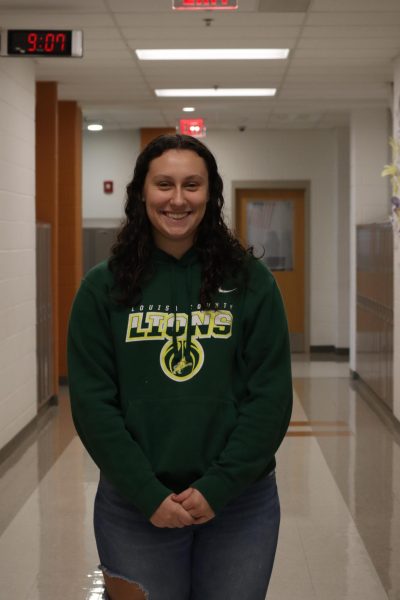 "Savannah has been on the team with me since freshman year and has never brought anybody down," Freas said. Regan appreciates Moreno's determination to stay positive and persevere through games and practices.
Middle blocker and senior Hannah Ryan expects this season to go really well, even with a young team. Ryan would give an award to Alyssa Hopkins or Elliott Moreno if she had a chance. 
  "Alyssa has really stepped up and taken a leadership role to help the new coach adjust to the team," Ryan said. Ryan expressed how Moreno moved up to varsity and has adapted to the role fast, with a good attitude.
Ryan admires the fast pace of volleyball that keeps her moving, making her alert to the players and the ball around her.
  "It's very much the next point, next play, move on mentality," Ryan said.
Coach Patrick Miller maintains a positive mindset, with hopes to have an outstanding season, coaching and watching the team form.
  "This season is gonna have to be a rebuilding season because we've lost seniors and we've got new coaching and younger girls are stepping up," Miller said.