The start of a new school year brings new books and changes to the library. A recent addition to the library staff is a new librarian, Ms. Deborah Forbes. 
  While this is her first year teaching here, Forbes is not new to teaching. She has a lot of experience working with students.
  "I have been teaching for twenty-one years,"  Forbes said. "I've taught every grade fourth through eighth. My last job was at Midlothian Middle teaching eighth-grade English."
  Forbes has enjoyed working at the high school so far because of the books and the students.
Story continues below advertisement
  "I've enjoyed having classes in here and trying to get them interested in reading," Forbes said. 
  While Forbes is a new face to the students, she has already made an impression on some of them.
  "I think she's really nice," sophomore Lillian Hawley said. "She's respectful to other people and she's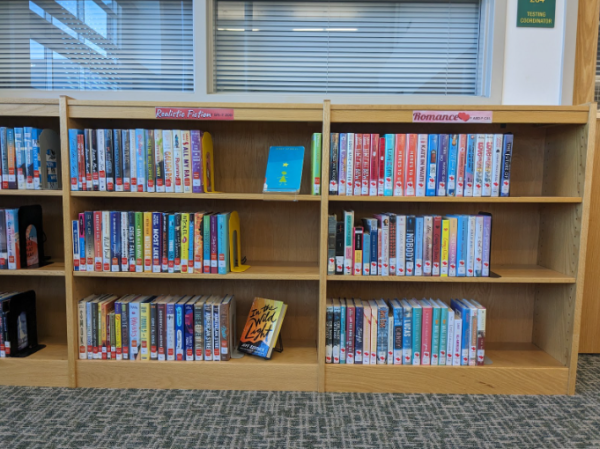 really kind."
  This year, the library has also switched up how its shelves are organized. The fiction section is now organized by genre as opposed to alphabetically. This change was put into place to help the students.
  "It would make it easier to find books of interest like mystery, fantasy, sci-fi," Forbes said.
  While this change is welcomed by many because it helps people looking for a specific genre, others prefer the previous organization.
  "I liked the old way better because I knew where everything was," sophomore Ashlynn Schroyer said.
  Other students also agreed that the old organization was better. 
  "It is hard if you want a book from a certain author, but you don't know what genre that it is," Hawley said.
  The library has also added new books to the shelves as the school year begins and has more on the way.
  "There are a lot of new nonfiction," Forbes said "We just ordered a whole bunch of new sports books, so I'm excited about getting more sports in here".
  Overall, even though some things have changed in the library, one thing hasn't changed about the library. It is still a place for students to, not only check out books but relax as well.
  "It's a comfortable space to go," Hawley said.