This school year, the high school has introduced many new teachers and administrators into our family, one being new Principal Rodney Redd.
  "The motto of One Family is where it all starts," Redd said. "This goes back to our community, to our school, and to a lot of different organizations around Louisa County."
Story continues below advertisement
  The education field is constantly changing, and at the forefront of every successful school is the students and staff within.
  "My main focus this year is to continue to have high expectations and hold students and staff accountable," Redd said. 
  Assistant Principal David Blanchard has been working at the high school for many years and works firsthand with Redd daily.
  "I really enjoy working with Mr. Redd, he is a great guy," Blanchard said. "He is honest and straightforward, and I see him as someone who knows exactly what they need to do to be an effective leader."
  Redd attended NC State University where he played football and earned his Bachelor's Degree. After graduation, Redd moved to the Charlottesville area and worked for State Farm Insurance during that time he began coaching football at Monticello High School.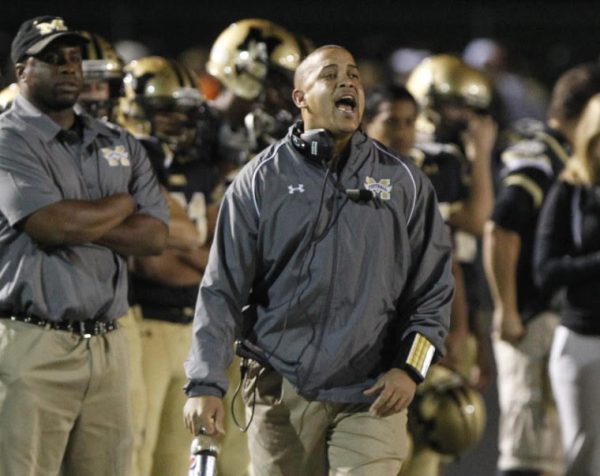 "I coached for that first season and I enjoyed it so much that I forgot that I was being paid," Redd said. "I decided if I enjoyed something so much then I should probably be doing this for a living."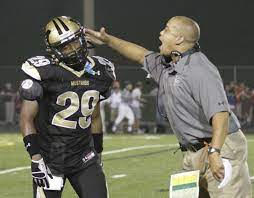 Redd then attended Virginia State University (a Historically Black College or University) and received his Masters in Education. Later he attended Longwood University to earn his Administrative Endorsement. Currently, he is working on his Doctorate in Leadership Studies through Lynchburg University.
  Redd has worked at many schools such as Western Carolina University, Virginia State University, Magna Vista High School, Fluvanna High School, Monticello High School and Albemarle High School. 
  "A lot of those other schools are great, and they have many great people, but Louisa is second to none from a community standpoint and an operational standpoint," Redd said. "Louisa County High School is definitely the best school I have been associated with."
  Prior to coming to the high school, Redd was the assistant principal at the middle school last year. Redd worked with the current freshmen, who were in eighth-grade last year and got to move up with them.
  "Mr. Redd was always there when you need him, and I feel like he really cares about every student," freshman Riley Dayton-Williams said.