The golf team returned this year picking up right where they left off, going 6-1.  Coach Chris Pearson expressed that four members have excelled: sophomore Ava Garrison and junior Gabriella McGehee earned individual awards at district competition,  and seniors Emma Zelaski, and Connor Downey have kept low rounds. 
  "It makes me so happy to see all the improvements that everybody's made," McGehee said, "it feels amazing that it's paying off."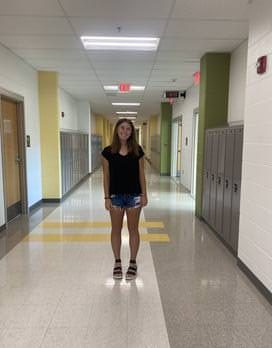 Golfing for six years, Garrison has grown the most since last year, starting the season with less than perfect scores to shooting in the thirties and forties which is considered good for a short course.  As Garrison continues to build her accuracy, she also strives to improve her mental game each day. 
  "You're pretty much by yourself," Garrison said. "You really got to stay in the right headspace." 
 As each player works on their individual goals, Pearson focuses on emphasizing team strengths. He recognizes that some work toward breaking their own personal records that other players have already achieved.  This is reflected in the good moments on the green. 
  "I shot a personal best at the qualifier last year for states and that was huge," Junior McGehee said. 
  McGehee has been competing in tournaments for three years and she hopes to qualify for states again this year. Zelaski is a part of Peggy Kirk Bell, a golf tour designed specifically to help girls compete in top level girls-only competitions and develop towards collegiate recognition.
  "[My best moment was] when I qualified for states my sophomore year," Zelaski said. "I beat one of the people in districts to qualify [and] I shot my lowest round."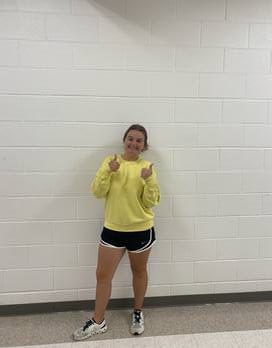 Even though he is a senior and can only play one year, Downey joined the team after working at Cutalong, a local golf community. Already, he is finding success in his game. 
  "[My biggest moment was] definitely making three birdies in a row this year," Downey exclaimed.