In a game between the Buffalo Bills and Cincinatti Bengals, Bills defensive safety, Damar Hamlin, suffered Commotio Cordis. This is a type of cardiac arrest when someone takes a big hit to the chest around the area of the heart (Children's Hospital of Philadelphia). While there is a small risk of it happening again, Hamlin chose to take the risk and return back to football.
"I definitely think he took all of the precautions and went back onto the field the right way and at the right time, instead of rushing back," senior Connor Downey said. 
"They felt good about having one of their really good players back and are proud of him  for the tough recovery he had to go through," freshman Jonathan Anderson said. "It was good for him and his family, because they've never seen anything like that on the football field." 
The Buffalo News
According to Seattle Times Current and retired National Football League (NFL) stars, including Josh Allen, and J.J. Watt, tweeted their thoughts and prayers to Hamlin on the night of the collapse.
"I think everyone was scared because [they] thought he died on the field," junior George Albertson said. "But to see someone laying there and not moving,  it's kind of scary."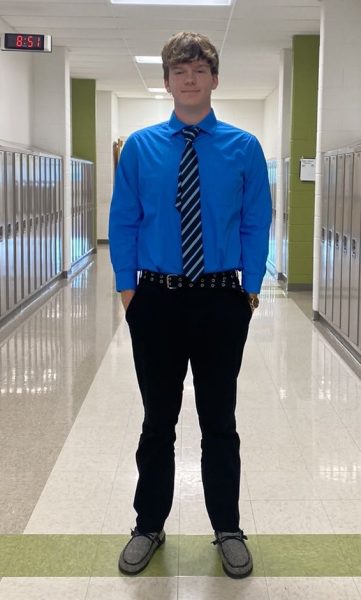 Per The Comeback, on the week of the Bills game against the Dolphins, the NFL analysts announced the news of Damar Hamlin being activated on the roster, and returning to the field for the 1st time since the incident. Hamlin was able to the start for the Bills after safety Jordan Poyer suffered an injury.
"I think it showed how the Bills are a family and how they're always there for everyone on the team," Albertson said. "I don't think many people even knew who he was before it happened, but it showed no matter how big of a name it was, that he truly mattered to the fan base."
Hamlin made his return to the football field on October 1st against the Miami Dolphins. Hamlin returned after nearly 10 months of recovery from collapsing on the field on January 3rd against the Cincinnati Bengals.
"They felt good about having one of their really good players back and are proud of him  for the tough recovery he had to go through," freshman Jonathan Anderson said. "It was good for him and his family, because they've never seen anything like that on the football field."