A fundraiser called Paint the Town Pink was instituted to benefit breast cancer patients for the UVA Cancer Center. This event was hosted at the UVA Health Building.
The walk/run fundraiser took place Saturday, October 14. The first 100 people got a free t-shirt, and all the proceeds benefitedThe Emily Couric Clinical Cancer Center.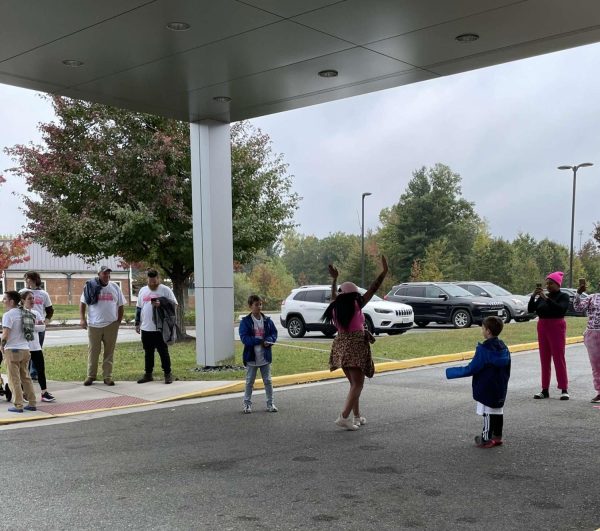 The Emily Couric Clinical Cancer Center holds the majority of UVA's cancer treatments. Extensive cancer research is done on site along with radiation treatment, chemotherapy, and their first ever tomotherapy unit. Tomotherapy is a cancer treatment that is similar to a CT scan. One benefit of this therapy is how it can limit the radiation exposure with its patient guided movements.
UVA's marketing manager, Kelly Curd, advertised for the walk/run around the Zion Crossroads Business Park. Forty adults and 10 children signed up for the race, contributing $600 for the UVA Health Cancer Center.
"We want to do it again next year," Curd said. "We hope to partner with local businesses, perhaps Spring Creek, to hold the race the same day as their yard sale." 
Sophomore, Brooklyn Nemec  ran multiple road races that benefited breast cancer programs. Nemec and her three younger brothers do cross country and these races help them to stay in shape during the off season. Some other races she has done are the Dunkin 5k and Mile for CASA.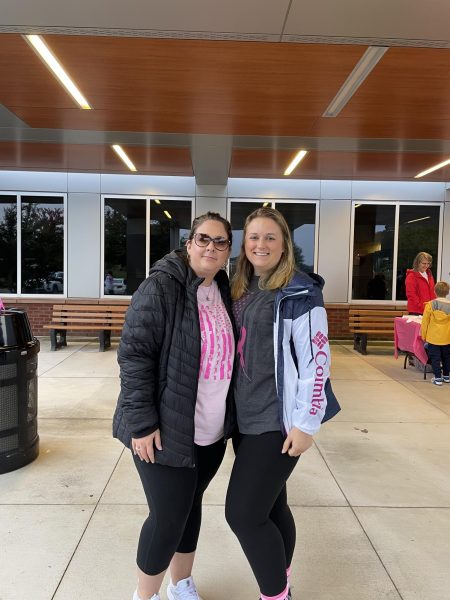 "I like the challenge and that I'm supporting a good cause," Nemec said. 
Amber Totty, a participant in the event works for a cancer program, and agrees with Nemec on how these races can benefit cancer patients.
Totty ran the race with her friend, Codie Thompson. Totty and Thompson hadn't done a race like this before, and they were excited to contribute to a cause that would benefit breast cancer patients.
"I think the money raised brings hope for the cancer patient's families," Thompson said.