For years, people argued that collegiate student-athletes deserved to be paid because they bring in large revenue for their universities. In July 2021, this debate was settled when the National Collegiate Athletic Association(NCAA) made it legal for collegiate student-athletes to receive financial compensation from their name, image and likeness(NIL). 
  While spectators may think that student-athletes have it easy, that statement is completely false. According to Next College Student Athlete(NCSA), only 2% of high school athletes will receive an athletic scholarship. Additionally, NCSA states that athletes, who are full-time college students, spend 20 hours a week at practice with only one day off. This leaves no time for athletes to work to help pay for every day expenses.
  This NCAA ruling opened up long-awaited opportunities for athletes, but it can be difficult to navigate due to its numerous guidelines. Executive Director of Cavalier Futures, Lo Davis, provides assistance to student-athletes at the University of Virginia(UVA) so that this career-building opportunity will benefit their education and career development.
  "I work with them on financial literacy and also career development as well as trying to get them networking and job opportunities," Davis said.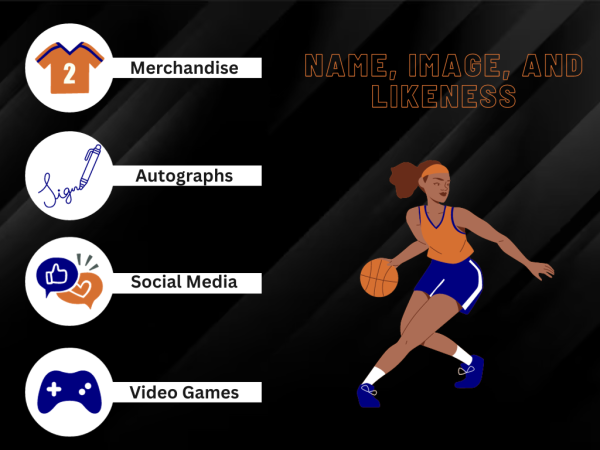 With the changing of NCAA rules, colleges had to adapt in order to maintain competitive programs. This fueled the foundation of Cavalier Futures.
  "CavFutures was really started because in this world, a name, image, and likeness is about the acquisition and retention of student-athletes, especially the ones that fit Virginia," Davis said. 
  Davis graduated from UVA in 1991 with a Bachelor of Arts in Rhetoric and Communications, and after working for 12 years as an Associate Director for the Virginia Athletic Foundation(VAF) Davis became the Executive Director of Cavalier Futures. 
  "I was approached by three football alumni who were very successful, loved UVA and wanted to do this collectively in the right way," Davis said. "Then the rest is history."
  Through brand partner outreaches, marketing portfolios and individual meetings, Davis works to build connections with student athletes in order to provide them with NIL deals that fit their brand while also aligning with NIL policies. Davis builds connection between student athletes and other brands through networking nights, online educational modules, and MarketPryce a platform that connects student athletes with brands for NIL or endorsement opportunities.
  "Having programs to help connect athletes is a great resource to make sure they are choosing a good brand deal that is safe and will not cheat them out of their own names," softball player Alyssa Hopkins said.
  Davis also helps prepare athletes for life after college through building financial skills and commercial awareness. 
  "One of the clear positives of NIL is the financial literacy for athletes that comes with the business of college sports," ESPN Insider Jay Bilas said. "Now, athletes can engage in commercial activity, sign contracts, pay taxes, make financial decisions whether to save or invest, and learn important lessons about how the business world really works."
  To Davis, the most admirable part of his job has been forming relationships with student-athletes and supporting their endeavors. Despite spectators viewing athletes as entertainment, Davis realizes that these athletes are more than how they perform. He recognizes these athletes for their intelligence, passion, commitment and talent. 
  "It's cool to root for them when they're performing, but it's even better to get to know them as a person," Davis said.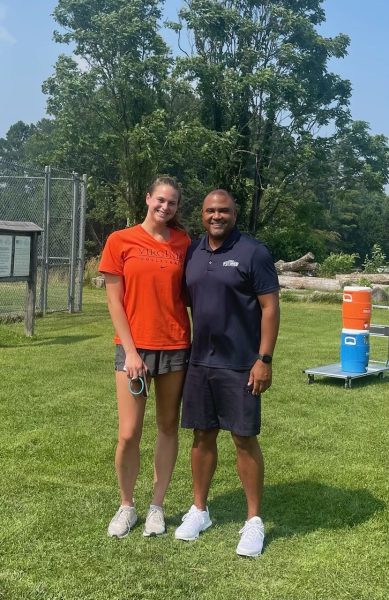 Outside of supporting the student-athletes at UVA, Davis enjoys playing golf and cherishes his time with his own kids, Eric and Nia, whether it's at home, on a baseball field or a basketball court. 
  "You never know what tomorrow will bring or when that will end, so I soak that all in," Davis said.