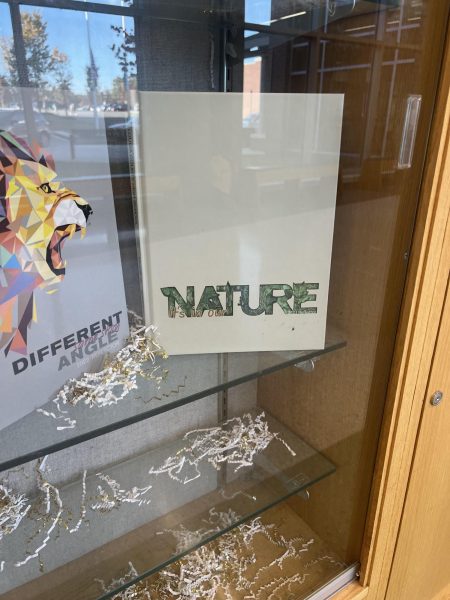 The Reflector Yearbook traveled to Harrisonburg this past weekend for the Virginia High School League (VHSL) Multimedia awards. 
They were evaluated by VHSL with a 14-page rubric that covered the areas of theme concept development & execution, coverage, design, photography, and writing. LCHS Yearbook brought home the Trophy Class Award for their Volume 54 "It's in our Nature" yearbook. The Trophy Class Award is the equivalent to an athletics state championship.
They also won the 2022 Multimedia Championship with Volume 53 "Same Story Different Angle." In the past years, Yearbook has won six Trophy Class Awards. 
The feedback that they received from VHSL listed their strengths and weaknesses. Their strongest area was coverage. 
Typography is what they scored lowest on which is minor things including captions. It was those minor edits that caused deductions. Overall, they scored high on everything else.
"This year, we are going to make sure that we make those minor edits," Editor in Chief, Evie Bradford said.
One thing that has proved to work for the yearbook is leadership. Having people who have worked on the staff for multiple years and know what is expected of them make them good leaders for others. 
"Evie was very shy, but now she will go around the room and find things that I may have missed," adviser Stacy Wildman said. 
During the awards, VHSL announced the First Class winners, before the Trophy Class and this had everyone on edge.
"When they announced the First Class winners my heart sank," Wildman said. "I actually teared up this year, which hasn't happened in any of the other of our six wins."
The Volume 54 "It's in our Nature" was a big hit with LCHS students. It showcased many different angles of the school. 
"I thought that it showed everyone's story and it was very creative," sophomore Ava Garrison said.