SODA, the Student Organization for Developing Attitudes, is a group of students who visit fourth-grade classrooms in elementary schools across the county to teach lessons to the students. 
At the beginning of a school year, SODA members are assigned an elementary school and a classroom that they will work with for the year. They visit these classrooms around twice a month for a 45-minute lesson that they lead with a partner. 
"Once the kids come in, we'll go over the previous lesson to see if they remember it," sophomore Brooklyn Nemec said.   "Then we introduce the new one and rules that we should work on.  Then we get into the lesson, and, after that, if we have extra time, we'll play a fun game."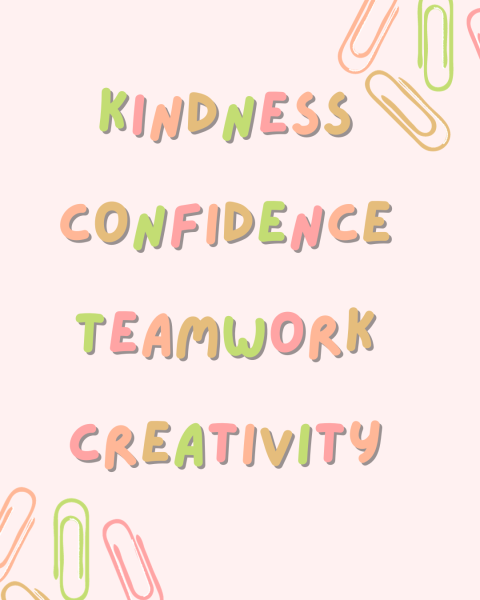 The fourth-graders learn about a wide variety of topics such as kindness, collaboration, and teamwork. Recently, sophomore Lily Hix led a lesson on communication at Trevilians Elementary School. 
"We played telephone to try to see that communication is big, and sometimes if you miscommunicate, what you're trying to get across can change very quickly," Hix said. "We also discussed how, if you don't speak clearly and speak up for yourself, the other person may not know what you're trying to say."
Another lesson was on cooperation in which Nemec and her partner, Emma Ryan, had the fourth-graders collaborate to create costumes out of toilet paper and then put on a fashion show.
"The point was to show how working in a team can result in something better than if we work alone," SODA advisor Elizabeth Ott said.
SODA members face some challenges when they lead lessons in their classrooms. One of them is the age difference between the fourth-graders and the members.
"Sometimes, we don't necessarily get on their level, and they think it's a time to goof off instead of being serious and paying attention to the lesson," Hix said. "When this happens, we really try to recenter their attention back to the class. We usually do an icebreaker or something to regain attention." 
Another challenge  Nemec experiences in her classroom is the wide variety of students and personality types. 
"Some kids are quiet, but we also have some that are loud," Nemec said. "So we have to plan lessons that'll benefit both of them."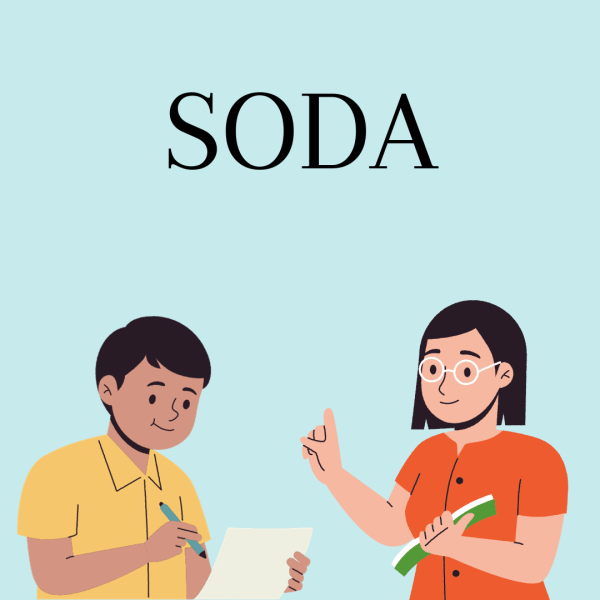 While each member has different individual goals, the SODA members all agreed that they wanted to impact the ways that the fourth-graders treat other people.
"My goal is to help the kids learn to cooperate better with people in different environments to help them later in life," Nemec said
 SODA make an impact on the fourth-graders and on the members. For Ryan, SODA impacted her by helping her learn something about herself.
"It makes me patient," Ryan said. "I realize that I need to calm down sometimes."
For those interested in applying for SODA, there is a Google Classroom to join in January.  Prospective members need to complete an application that consists of questions about their personality and extracurriculars. Then a committee reviews the applications, and sometimes there is also an in-person interview. 
"If you enjoy working with kids and making lessons for them, you would enjoy SODA," Ott said.