Behind every strong team, there's a loud and proud student section cheering them on. The varsity volleyball team may not have sideline cheerleaders, but they do have a supportive group of teens cheering through their games. 
Varsity player Alyssa Hopkins notices how the student section brings a cheerful, positive atmosphere to each game. Throughout the season, these students have been to the varsity games, cheering through the wins and the losses.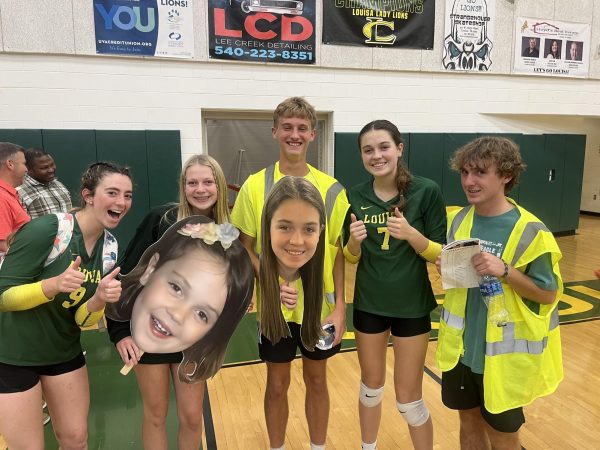 "They are very uplifting, they'll even make us laugh during a set," Hopkins said.
Junior Luke Rowan has been going to the games for two years now and puts forward his loud and fun energy. The student section gives momentum and adds to the team's positive spirit. This energy continues when the team huddles after every set to congratulate and reassure their teammates.  
"The student section keeps our energy up, even when we are tired and lets us have fun." Hopkins said.
Each game, the team and the student section work together to choose a theme. Recent themes have been black out, construction/neon, and jersey night. Hopkin's hopes for an Adam Sandler theme for a future game. The section's themes are another way creativity and humor can support the team.
"The themes give life to our student section and a purpose," Hopkins said.
 Last year's student section, including Rowan, would be as loud as possible when cheering for the team.
 "We desperately needed a student section," Rowan said.
 He noticed how every game the audience grows, bringing double the amount of people to give the same energy as last year.
The varsity football team's student section is known as the "Loonies," and each year there is an appointed "Loonie leader." The volleyball team's student section has never had a leader like the football team, but Rowan has someone in mind.
" I think Josh would be the leader if we had one." Rowan said.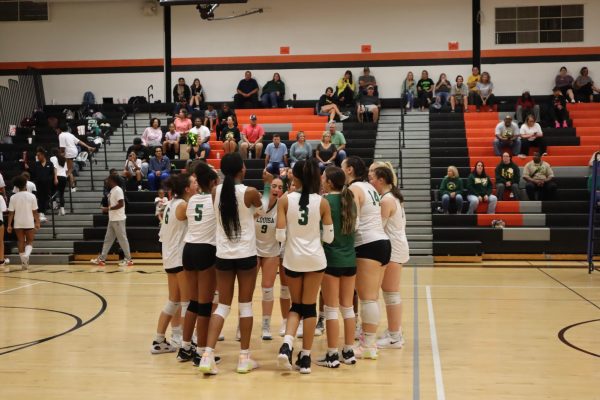 Senior Joshua Morgan believes a positive that comes from the student section is that they bring the energy levels up for the team.
 "Having someone that is cheering for them while they are down and getting them back into the game and getting them hyped up is what brings up the energy," Morgan said. 
Head Coach Cheri Hunter loves how the student section is like a college atmosphere.
"I feed into the hype," Hunter said, "I'm a very upbeat, fun kind of person, so I'm all for that type of atmosphere."