The football team had a victorious first game of the Fall 2023 season against Patrick Henry. The final score was 35-14; this victory may be no surprise to Louisa Football fans given the team's record over previous seasons. However, The high school has moved from Class  4 to Class 5 due to the increase of enrollment.
According to readthereporter.org, "Bigger schools have a much wider range of students to choose from when it comes to athletes; because of this they generally have better athletes and teams."
 In recent history, many of the team's star players left. Nineteen of the varsity players graduated and others transferred including Dyzier Carter and Savion Hiter.  All players contribute to wins, and Offensive Line Coach George Earle brings awareness to the players out of the spotlight.
"I coach the offensive line, so I'd like to shout out to those guys who don't get a whole lot of attention," Earle said.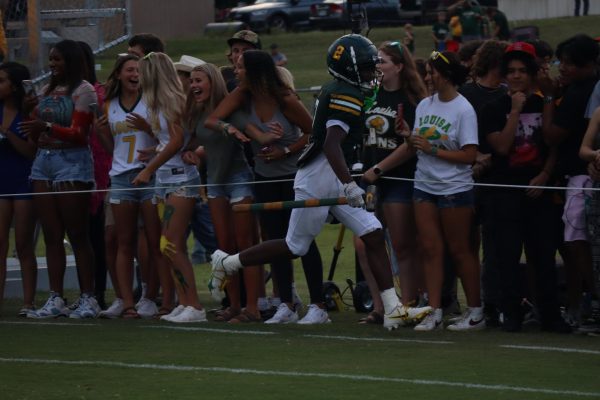 Since many of the offensive linemen were seniors, the team will be led by fresh faces. 
 "I'd say as long as we keep doing what we're doing, getting good encouragement, and good people we'll do well," junior Edwin Coaquehua Gonzalez said. "I have high hopes for this season." 
Others outside of the general student body have confidence in this team as well.
 "Our region is definitely tough, but I think we are going to find success wherever they put us," junior Luke Rowan said. 
With so many players that left, how is the team meant to move on without the old leadership?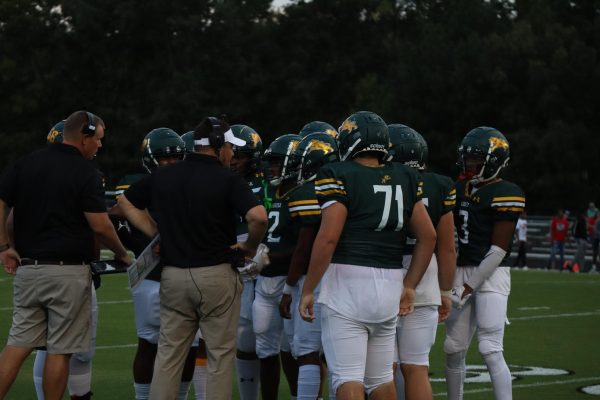 "We've definitely had some leaders step up this year, all our players are very coachable, and that's what's going to win football games," Rowan said.
 The Lions hope to keep improving in order to continue winning.
"As long as we come together as a team and focus on progress each week then we'll do fine this season," Earle said.