Academic Assistant Principal and former government teacher David Blanchard has more to offer than students and staff realize. Blanchard is commonly known for his "intimidating" administrative role in guiding students and teachers with academics and curriculum, but he is so much more. He is married and loves being outdoors.
Staff Members know Blanchard not only as their academic admin and advent bow hunter, but also as a highly intelligent and strong hearted man.
"He believes what he says," English teacher Mary Rogers said. "He is a very honest person, I know that I can go to him about anything."
Blanchard is described as a fan favorite among administrators and is said to be a pleasure to work with by colleagues.
"Mr. Blanchard adds a special pizzazz to our admin team," 10th and 11th grade administrator Dr. Angela Thiemann said.
Thiemann isn't the only one who thinks he sparkles, because students know him as "The tall bald man" 12th graders Kevin Barlow and Landon Hart said, or as the "Principal of teachers," 11th grader Kevin Diese said.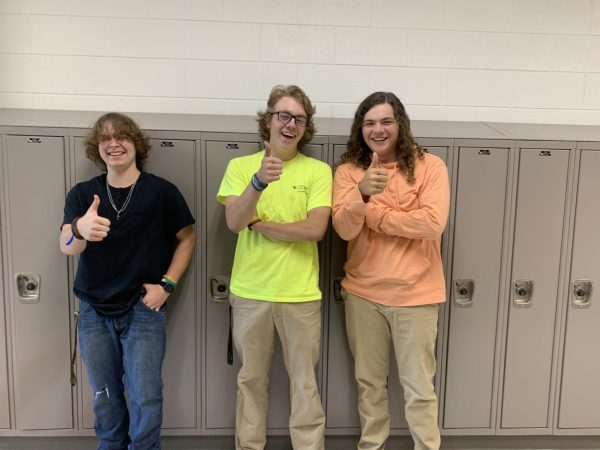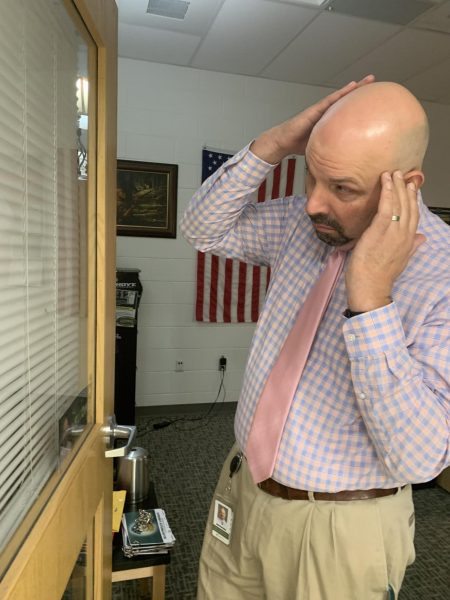 His favorite seasonal hobby is bowhunting, Blanchard's love for bow hunting started when he was twelve years old.
The memory that starts his bow hunting journey was when he was hunting with his dad, it began when he was in one tree stand and his dad was in another across from him 50-60 yards away. During that hunting trip, a group of deer walked in between their stands. It was like a river of deer.
"It was a really cool thing to kind of be up there and they had no idea that I was there," Blanchard said.
In 2020, he went on a hunt that really shows the reward of getting a deer with a bow.
"It represents a lot of the reasons why I bow hunt in the first place," Blanchard said.
Blanchard wrote an article about that specific hunt, "The Pursuit,"which is now published in "Traditional Bowhunter" magazine. The article follows Blanchard through his hunt, from the first sight all the way to the collection of the buck. He sat and waited in his stand for what felt like forever. The deer teased Blanchard, barely going in and out of his line of sight. Blanchards article is very descriptive of the deer and his movement through the thick brush and trees. Blanchard had a chance to strike his prey, but he didn't take it. He just watched the movement in hopes of a better shot. If he were hunting with a gun, then the deer would have already been on his way back with Blanchard, but, as he stated in his article, it's about the pursuit of the deer, the anticipation and build up that comes with bow hunting that makes it worth it. In the end of the hunt, he felt a true sense of accomplishment and success with the buck finally in his hands.
"It was a quick and easy read," school resource officer Sergeant Nathan Harris said. "It's right up my alley."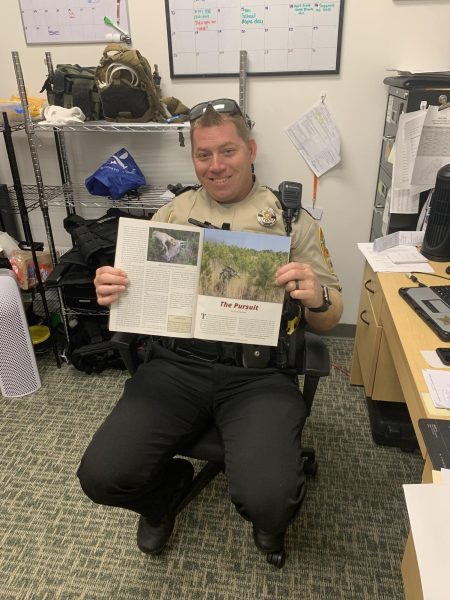 Blanchard thinks everyone should put time into things outside of school, live life, and enjoy the outdoors.
"Everybody should have some type of thing they pursue that gives them an opportunity to do things they enjoy," Blanchard said. "That just adds value to their life."