Deaf Wrestling Coach goes to new heights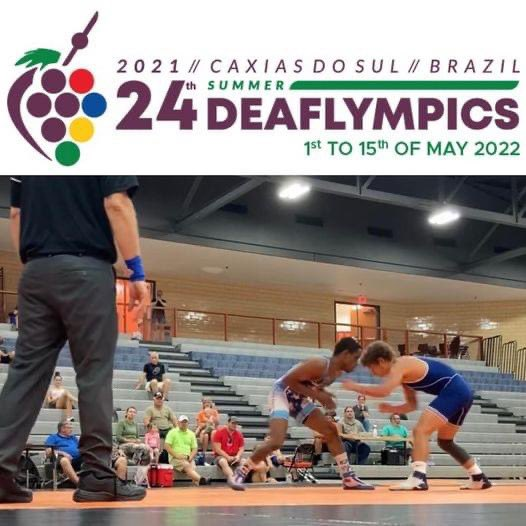 According to Deaf Sports, the Deaflympics started in 1924 in Paris. It became the first international sporting event for disabled athletes and has been held every four years except during the Second World War.
  Wrestling coach, Roger Stewart, will be representing the United States in the Deaflympics which will be held in Caxias do Sul, Brazil in May 2022. 
  Stewart started wrestling when he was about 16 years old. He chose wrestling as a different way to succeed after being cut from playing youth soccer overseas. Throughout his life, he has had battles to overcome, his disability being one of them. However, Stewart has a different mindset than most.
  "My disability of both learning and being deaf made a huge impact in my life. The only advantage I had was to rely on my eyesight. I would have to rely on lipreading or an interpreter. So I look at it as a motivation tool," Stewart said.
  Stewart never competed in high school states or the NCAA, but that hasn't stopped him from reaching his goals and competing at the highest level.
  "Competing at such a high level now makes me think about the years of putting in the hard work while having fun at the same time. I have always excelled in the practice room, trying to improve by 1%," Stewart said.
  In order to participate, participants must meet certain qualifications, including having a hearing loss of 55 decibels or greater in the better ear and three frequency pure tone average at 500, 1,000, and 2,000 hertz. At a later time, there is a qualifying tournament, and the top two competitors in each weight class are selected for Team USA. 
  A lot of training goes into the preparation for the olympics. Stewart has spent time practicing at Shenandoah University, University of Virginia, and the University of Maryland. When not practicing at Regional Training Centers he trains at LCHS.
  Stewart practices five days a week from an hour to an hour and a half. When he is not training, he works with LCHS wrestlers from 4-5:00pm.
  The Lion Family is looking forward to watching Stewart compete and return home with the gold.