Winter Olympics coming to Beijing, Yanqing, and Zhangjiakou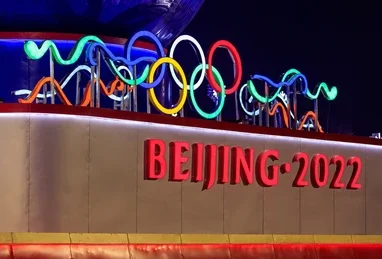 The 2022 Winter Olympics, occurring from February 4 to February 20, will be held in Beijing, Yanqing, and Zhangjiakou. China will be the first country to hold both the Summer and Winter Olympics since they hosted the 2008 Summer Olympics. 
    The Olympics bring in a large variety of viewers due to the history of the games and the intriguing sports being played. Fifteen sports will be showcased including bobsleighing, cross-country skiing, figure skating, ice hockey, and snowboarding.
    "My favorite thing about the Olympics is the history which originated in Ancient Greece; and being an art teacher, I love the Greek pottery that displays the Greek Olympic athletes," LCHS Art teacher Betsy McGinnis said.
   Only a limited number of tickets will be sold to residents in China due to the restrictions of Covid-19. 
     "I'm super excited to watch the winter games this year," said LCHS Wrestling Coach and Olympian Roger Stewart. "I don't know how they can survive the cold. I guess if you can handle the ice bath, you can handle the cold." 
   Every Olympic Games, a new mascot represents the culture and history of the city that is hosting. The official mascot for the 2022 winter games will be a giant panda named Bing Dwen Dwen. The name means "Ice Children" and represents strength and willpower for the athletes. 
  Historically, the most successful country in Winter Olympics history is Norway, with a total of 368 medals, including 132 gold medals. They won most of their medals through their love for cross-country skiing, specifically one of the most successful winter olympians, Marit Bjorgen.
   From the USA team, Shaun White, a three time halfpipe Olympian, will be returning to the 2022 Winter Games, after not competing since 2018. He won gold in 2006, 2010, and in 2018, along with winning a medal every year since 2002 in the Winter X Games.
    Another comeback this year will be made by the Jamaican Bobsled team. After almost three decades of not competing, they will be returning to the 2022 Winter Olympics. This will draw in lots of viewers, as it relates back to the well known movie, Cool Runnings, which features four Jamaican men with big dreams of competing in the winter olympics.
   To watch the 2022 Winter Olympics Opening Ceremony, tune into NBC on February 4 at 6:30 a.m. ET.    
Update, February 4: John Shuster was honored by being selected as the team USA flag bearer after he led them to win gold in curling for the first time in history during the 2018 Winter Olympics. Multiple sports have started competing such as alpine skiing, curling, freestyle skiing, ice hockey, luging, and ski jumping. The first medal ceremony doesn't occur until tomorrow, February 5.
Update, February 7: As of now, the Russian Olympic Committee has a total of seven medals, followed by Canada with six medals. The most gold medals are held by Sweden with a total of three in alpine skiing, freestyle skiing, and speed skating. The USA team holds three silver medals in Woman's snowboarding, Woman's freestyle skiing, and figure skating.
Update, February 8: The Russian Olympic Committee still holds the most medals with two gold, three silver, and five bronze. Norway, is in second place with eight medals; two gold in cross country skiing and another gold in the biathlon. The Netherlands, Italy, and Austria have moved up with a total of seven medals.
Update, February 15: Norway has taken the lead  with 26 medals in total, 12 of those being gold. In terms of overall medals, the Russian Olympic Committee is right behind Norway with 20. The United States holds 17 medals in total, with seven gold, six silver, and four bronze.
Update, February 15: Yesterday, Norway acquired two more medals, one gold and one bronze. The Russian Olympic Committee also gained four medals, with a total of 24. The United States now holds 19 medals after gaining one gold and one silver.
Update, February 17: Norway gained another gold metal, which leaves them with 29 in total. The Russian Olympic Committee has not gained any new metals; while the United States acquired four new metals, now holding eight gold, eight silver, and five bronze.
Update, February 24: The 2022 Winter Olympics came to an end on Feb.20 with the closing ceremony. Norway finished in the lead with 37 medals in total, 16 of those being gold. Following in second place was The Russian Olympic Committee with 32 medals, while only holding six gold. Germany holds the second most gold medals, with 12. The USA team ended with eight gold medals, ten silver, and seven bronze, to make a total of 25 medals.